27Mar1:22 pmEST
A Focused Intraday Look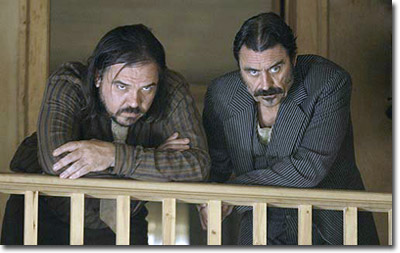 Earlier this week we observed the IWM, ETF for the small market capitalization issues housed in the Russell 2000 Index. We looked at the 30-minute timeframe and surmised that the triangle (highlighted up top, with the upper light blue lines) would be a big key as to whether the small cap outperformance on Monday and Tuesday would amount to a bullish divergence, or instead whether the small caps were simply holding out for a drop.
Clearly, the answer for at least this week was the latter, with the IWM breaking down on this timeframe.
Given the bounce attempts and overall backing and filling we have seen since Thursday morning, an update to that chart is a worthwhile endeavor.
And despite the bounce, the action could be nothing more than a simply pause in a corrective downtrend (again, on this timeframe), before we resume lower this afternoon or next week.
Put another way, I would need to see more strength, likely at least over $124, for me to think the small caps have put in a good low.
As we wind down the week, RAD continues to be an individual outperformer with a strong overall chart, distinguishing itself from the field. XON is worth watching off its 50-day moving average as a relative strength name, too.
Natural gas continues to weaken below support, but I am not going to chase a short here. And silver is suspiciously strong and has been for a few weeks now, despite the volatility in the precious miners.