08Apr10:48 amEST
China Wearing That Game Face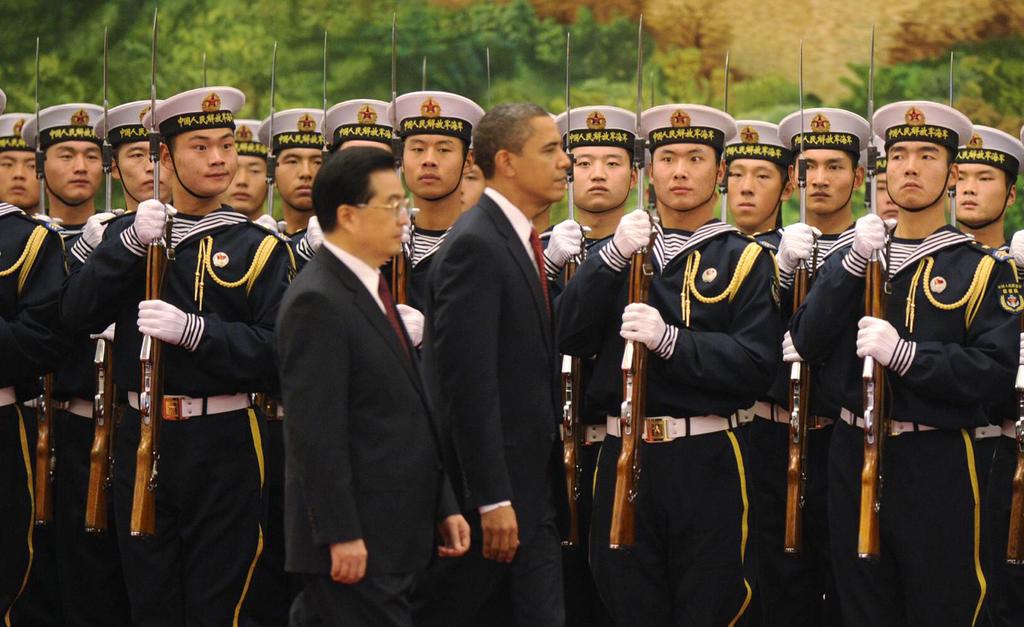 With the FXI gapping much higher this morning, after several weeks prior of moving up, it is easy to say that the China country ETF is now overbought--And it is.
But the monthly chart of one of the top components China Mobile, seen below, adds some perspective. You can see after the 2007/8 run-up and crash that we had a long period of "dead money" of sideways action, followed by the recent move higher. That need not mean that new all-time highs are coming. But clearly China is seeing renewed risk appetite with major, large cap names, and even some small speculative names today. I will be back with some ideas later if this action keeps up.
Elsewhere, it looks as though the oil rally is succumbing to those overbought in a bear market condition we looked at yesterday. My natural gas position also looked to be hitting my stop as we speak, so I am looking to cut it.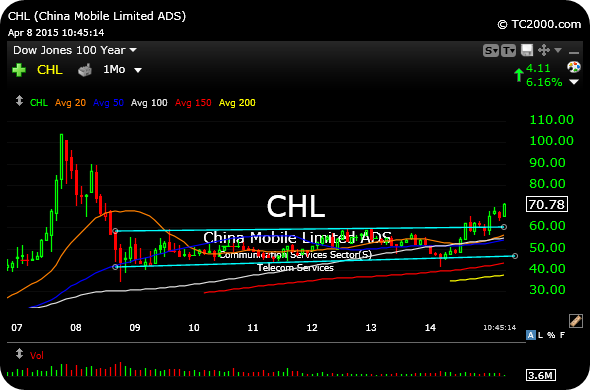 Stock Market Recap 04/07/15 ... No Dice on This One; Chess M...