15Apr12:57 pmEST
Standing Up to Tough Conditions from Above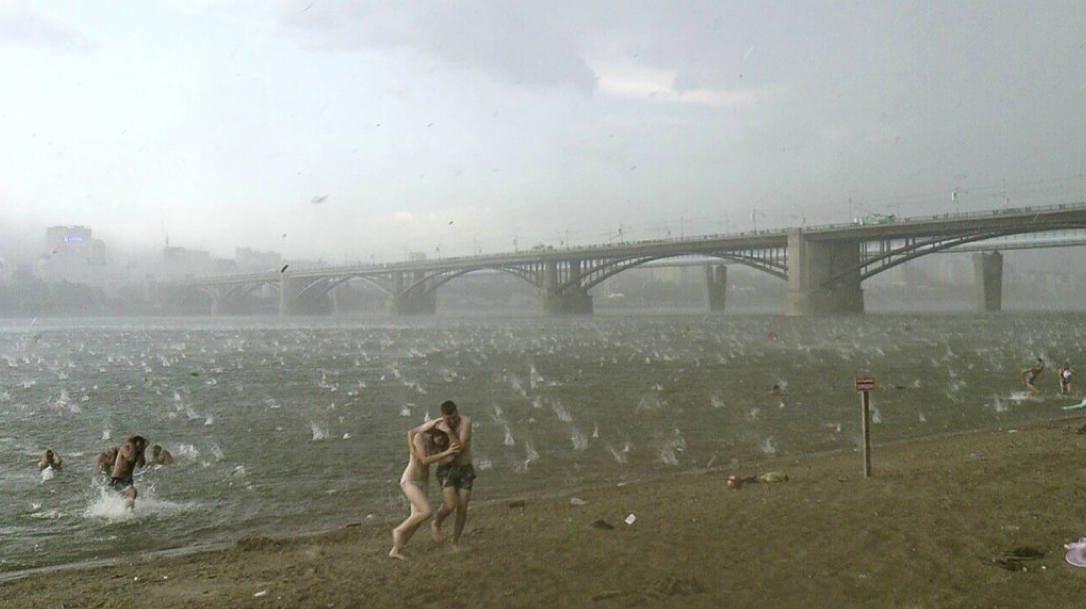 When we looked at crude oil becoming overbought in an ongoing bear market (as defined by a declining 200-day moving average above price on the USO ETF), the issue then became whether crude would act in such as a way which portends another leg down, or instead would stand up to normally-ripe conditions to short for another thrust higher.
After the initial weakness, which we noted as highly likely, USO found buyers at its 50-day moving average (darker blue line, below, on daily chart) and became to resume it snapback rally higher.
Currently, USO is overbought again, punching its upper Bollinger Band (arrows). This type of action, coupled with energy stocks like RIG zooming higher from depressed conditions of its own, smacks of at least a tradable rally in energy, though it is still too early to declare a new bull run in motion.
Once again, gauging USO's reaction to overbought conditions in a bear market will be telling to underlying strength beyond a mere short squeeze.
Some individual energy names to have on watch: BAS CHK COG REXX.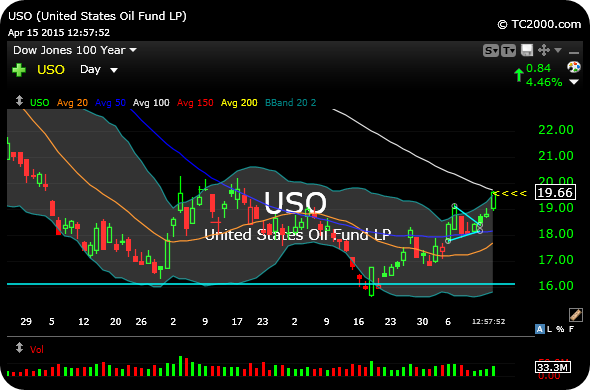 Scaling a Hot Position; Ches... Down to Half an X Now; Chess...