05Oct12:23 pmEST
Sector Foliage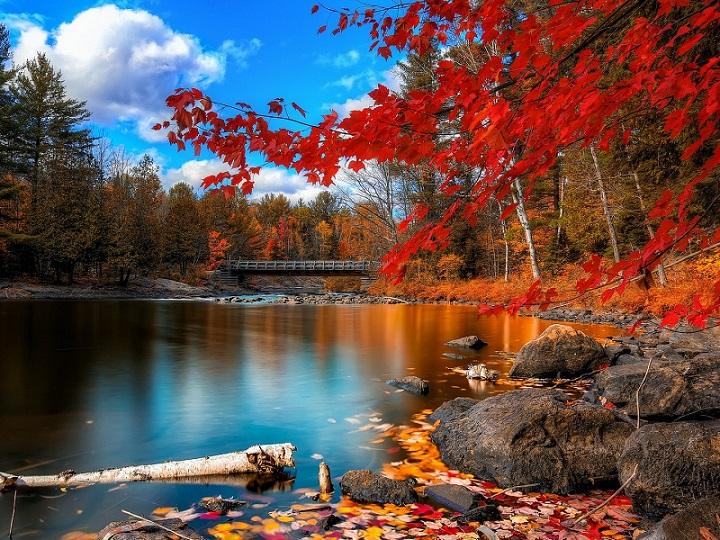 Just in time for "fall foliage" is a sector rotation today, with large cap biotechs clearly lagging, as is AAPL, while energy/materials stage a counter-trend rally from depressed conditions. At issue, of course, is the sustainability of the move. But, for now, it is sufficient to buoy a further rally stemming from the broad market reversal late-last week.
Names like AA BAS CAT CHK JOY REXX are all capable of bouncing further, to be sure. But these charts are all still damaged goods are not yet likely to be long-term swing candidates but instead quick scalps.
In addition, a large healthcare leader like Valeant continues to crack.
On the updated daily chart, below, note the decisive breakdown from the outlined topping pattern, followed by wild volatility, which is part and parcel of bearish price action.
In addition, VRX looks to be "bear-flagging" down here, potentially setting up another sizable leg lower.
I will discuss the commodity rally and plenty of other emerging setups for Members in my usual Midday Video.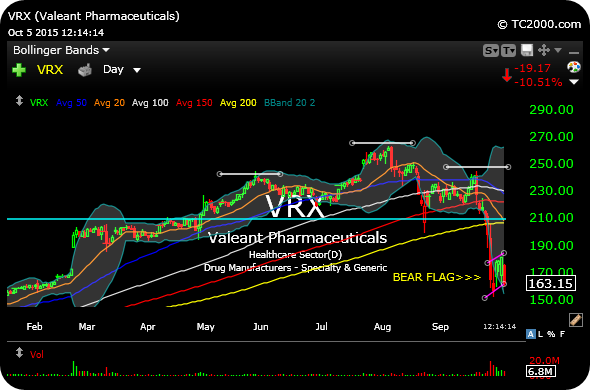 Climbing Up the Corrective S... Back to the Roaring Twenties...