29Oct10:39 amEST
A Steady Chase, Up and Down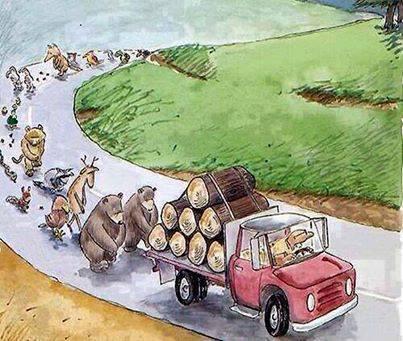 Into the end of month/fiscal year, we are seeing biotechnology stocks continue to push higher, with the IBB ETF up more than 1% as I write this.
To be sure, the overall structure of the IBB chart remains corrective on may fronts. But as we have been discussing with Members it has likely been correct to back off the short side for the time being. Should we see a move back under the IBB 50-day moving average, it would only be then that I suspect sellers would come back into the market.
And while the chase for biotech is shaping up, the chase to the downside for winners-turned-losers this year remains very much in play. In particular, former momentum darlings like AMBA GPRO NXPI are taking it on the chin today, as the danger in bottom-picking those broken charts is still very much apparent.
On the NXPI weekly chart, below, note the loose and sloppy price pattern after a prior multi-year uptrend. Typically, this can presage a major change in trend. But even if it does not, clearly the chart needs time to heal.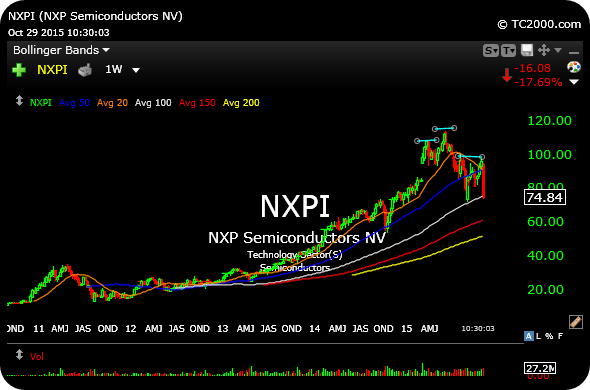 Stock Market Recap 10/28/15 ... Should You Play Vegas with T...