27Nov12:41 pmEST
Greasy Russian Cabbage Soup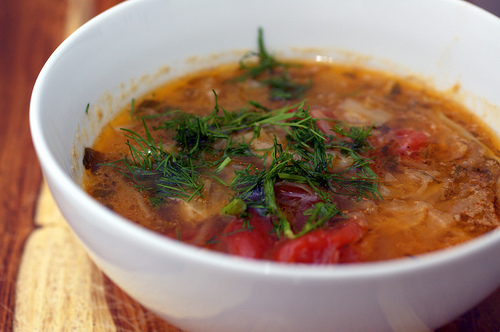 Select issues continue to perform reasonably well today, as we close up shop momentarily for the weekend. In particular, small caps, transports, and biotechs continue to outperform. But it is worth noting that IBB IWM IYT XBI all currently operator below their 200-day moving averages. So with meow than three weeks to go before Christmas, we should start to see whether those parts of the market are beginning fresh uptrends or merely setting up for more correcting.
Meanwhile, emerging markets continue to get whacked today. Russia, beyond China, is coming in hard after its recent rally.
On the RSX ETF, below, the daily chart shows how sensitive price was to the upper Bollinger Band (arrows, indicating overbought) which is usually a sign of an ongoing rangebound or corrective chart, with risk lower yet.
Also note RSX is not yet oversold, not yet at the lower Band. But it may very well be on the cabbage soup diet (which Stalin's Nazi prisoners of war knew all too well for its humiliating consequences while being paraded through Moscow).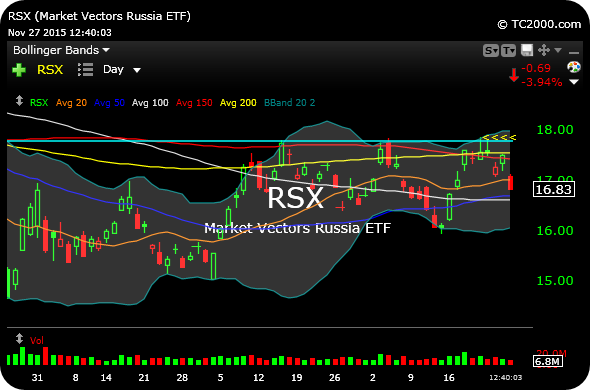 The Nefarious Activities of ... Everything You Need to Know ...