30Nov3:06 pmEST
A Tale of Two Social Losers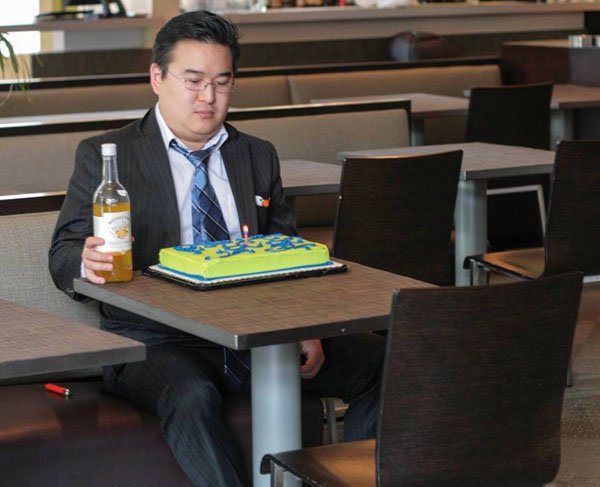 TWTR and YELP have likely trapped as many retail longs in recent quarters as any two underperforming names in the market. There have been too many instances when both have been declared to be too beaten-down to go down any more. And yet they have.
To be sure, both firms could easily be bought out any day now, which is of course a risk to shorts. But that has assuredly been the case for years now, to no avail.
With this mind, though, YELP has taken baby steps in recent weeks, while TWTR remains weak and vulnerable to perhaps a cathartic washout.
A move over $30.80 on YELP may see a squeeze up to gap-fill territory at $32.36. Of course, much more improvement is needed to cement a major bottom. But a quick gap-fill above is certainly a colorable idea.
Meanwhile, if TWTR holds under $25.20, I expect to see some capitulation.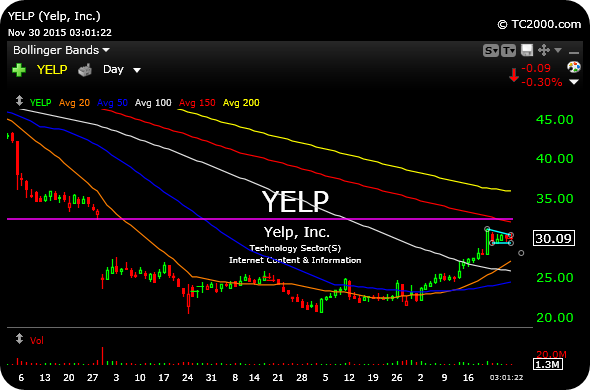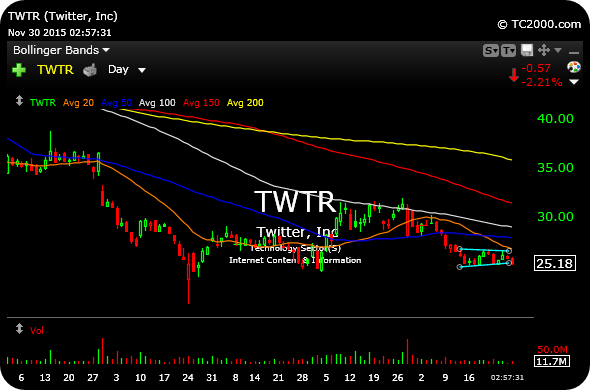 You Like That FedEx Rising W... Stock Market Recap 11/30/15 ...