14Dec2:39 pmEST
Not What They Bargained for at the Bazaar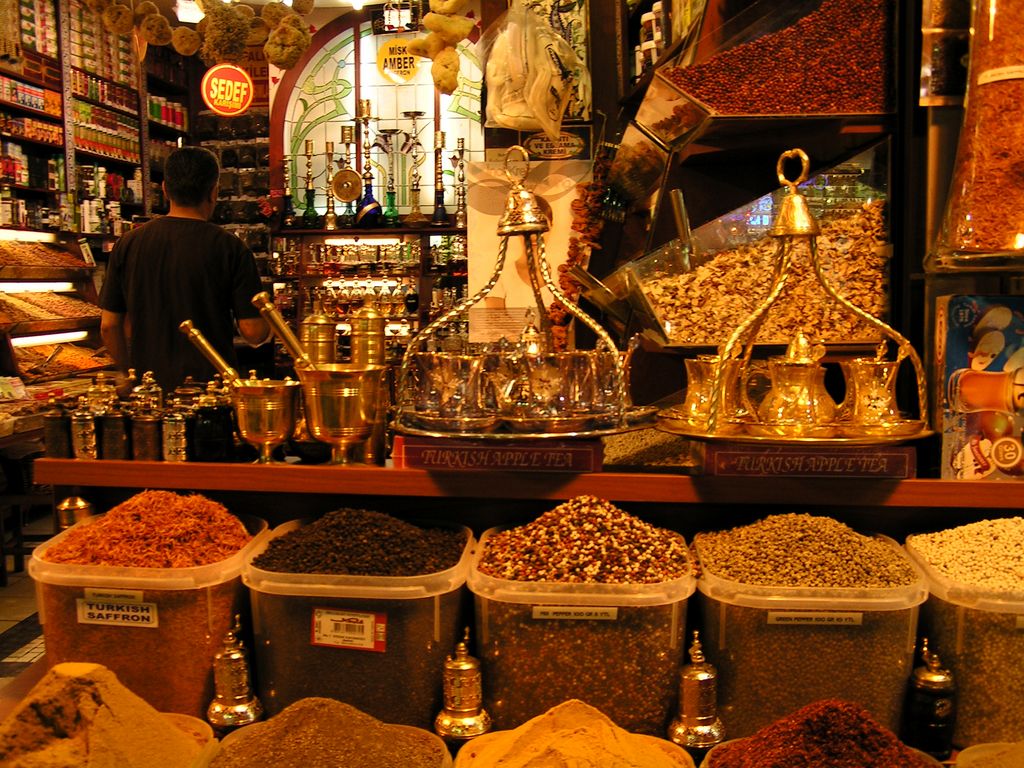 Lost in the mix of the weakness in emerging markets, be it China, Russia, Brazil, or even the shocks seen in South Africa, has been the geopolitical risks seen in Turkey.
We have been discussing TUR, the Turkey country ETF, as a short idea for Members over the last week or so.
Updating the mostly timeframe for Turkey, below, what is even more ominous than a quick short-term short trade is the fact that Turkey clearly lost the $40 level, which stretches back to 2009 as a meaningful level buyers had previously defended with vigor.
A consequence of losing these series of well-defined lows is that Turkey now risks a complete wipeout to the 2008 bear market crash bottom, since we can see very little in the way of potential support below.
As for the market at-large, buyers continue to probe the bounce which commenced a few hours ago. I suspect we could now easily drift into the FOMC decision on Wednesday before more fireworks commence, though another move back below $111 on IWM may be the bears' best chance for late-day action today.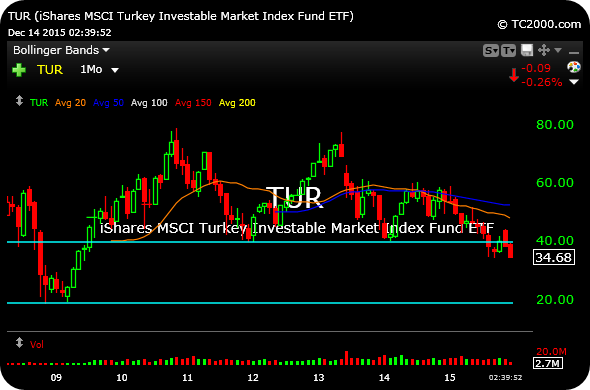 Maneuvering Around Destructi... Stock Market Recap 12/14/15 ...