31Jan11:53 amEST
Sunday Matinée at Market Chess Cinemas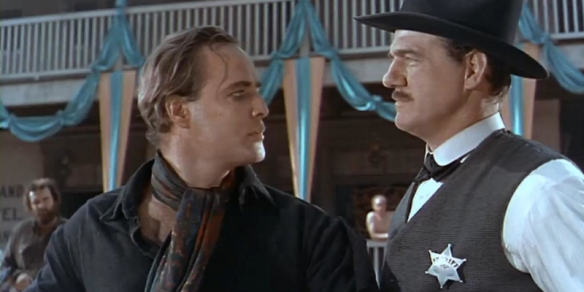 One-Eyed Jacks (1961) is probably not at the very top of list of films starring Marlon Brando which immediately comes to mind for many people. But it is certainly worth a viewing, as Brando wound up directing the picture after Stanley Kubrick was fired. In fact, this is Brando's only film which he directed. The film is largely centered around the legend of Billy the Kid. Brando had called this one of his most memorable and favorite films, too.
At the time it was released, the film was seen as an overly-ambitious, over-budget, and overlong film. But it has stood the test of time and garnered more critical praise throughout the years, another sign of a must-see.
The film also stars the great Karl Malden and Slim Pickens.
via YouTube:
ONE EYED JACKS was released in 1961 and is widely considered Marlon Brando's film masterpiece (Brando directed the movie after Stanley Kubrick was fired.) Filmed in Technicolor and VistaVision in Mexico and Monterey, California, this movie is a treasure for the senses. Incredible score by Hugo Friedhofer.
Let's Hope Zika Goes the Way... Weekend Overview and Analysi...