20Apr10:55 amEST
The Greatest Hustler Who Ever Lived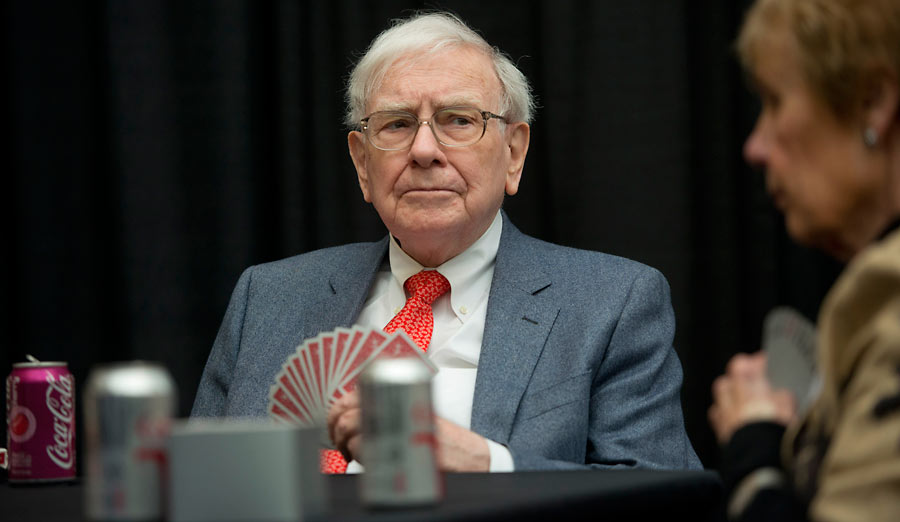 Berkshire Hathaway owns roughly 400,000,000 shares of The Coca Cola Company, one of Warren Buffett's core holdings and the type of durable company and brand he once mentioned he could sleep at night even if he had put every dime to his name in the stock.
As an aside, I am sure Buffett also loses very little sleep about fellow billionaire Bill Ackman calling him out late-last year for being a heavyweight investor in KO and "promoting diabetes and obesity," presumably spread by KO's products--Buffett is the greatest hustler who ever lived, and chooses his good vs. evil narratives carefully. In Buffett's world, gambling and derivatives (an area in which Berkshire has significantly dabbled) are the worst of the worst, whereas sugar-bomb-selling firms are as American as, well, root beer floats and Dairy Queen Blizzards.
Returning to the stock, KO is getting hit fairly hard this morning after earnings.
Of course, KO has had an incredible bull run since 2010, compensating for some Berkshire sizable holdings like AXP and IBM getting thrown by the wayside during many broad market rallies.
As it stands now, KO is dealing with its prior 1998 all-time highs, a price level Buffett once said he wished he had sold some partial profits, of all things. I cannot possibly think of a better place for long-term KO investors to do just that right here, off the $44 level, thus creating some obvious overhead supply.
Coca-Cola may very well be a buy-and-hold forever name, but those who are complacent about how safe the investment is up here, thinking Buffett has their back, ought to look no further than the AXP and IBM action over the last four years.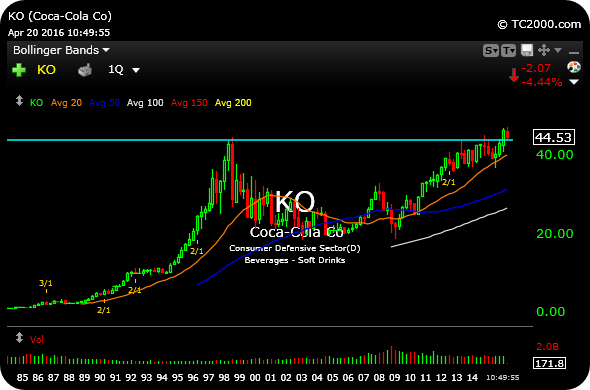 Stock Market Recap 04/19/16 ... Alternatives to Funyuns, Eas...