04Jun8:33 pmEST
Saturday Night at Market Chess Cinemas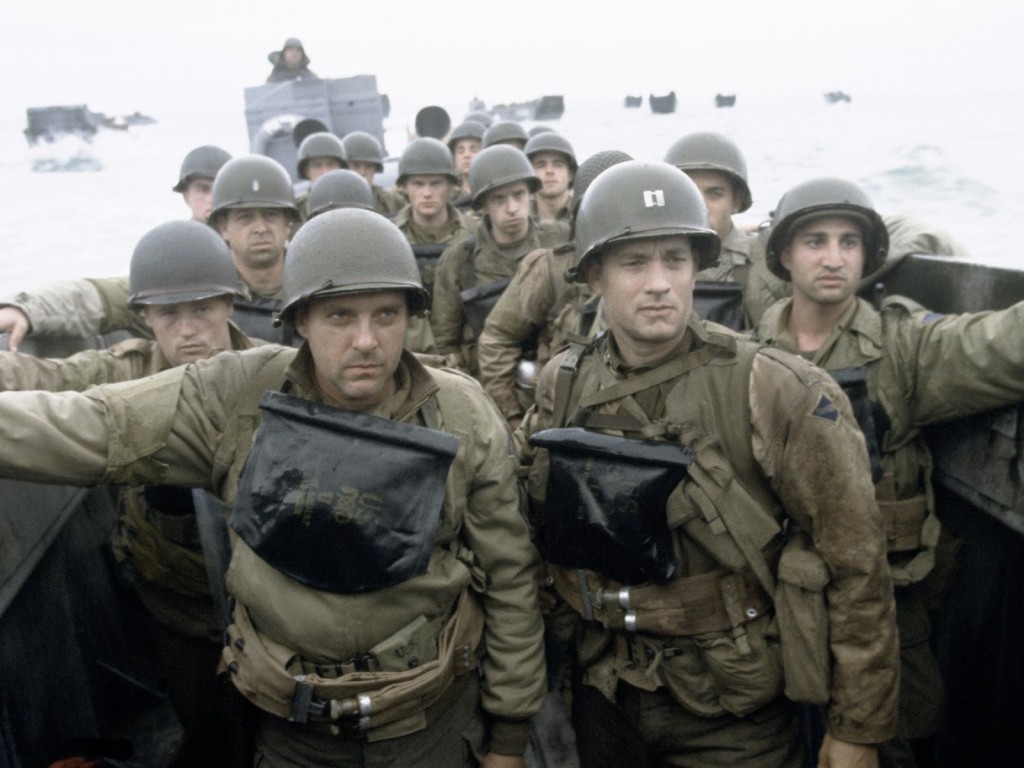 Saving Private Ryan (1998), Director Steven Spielberg and Tom Hanks' dramatic World War II epic, makes sense to watch (and re-watch) with the D-Day Anniversary approaching this Monday (from June 6th, 1944, when the Allies put into action the long-awaited Normandy Beach Landings into Nazi-controlled Europe).

The jaw-dropping cast features Hanks, Matt Damon, Tom Sizemore, Edward Burns, Vin Diesel, Jeremy Davies, Giovanni Ribisi, Paul Giamatti, the late-Dennis Farina, the memorable Barry Pepper, Ted Danza (!), a bit part for Bryan Cranston, and Adam Goldberg.
It is said that the opening Normandy Beach landing sequence, on Omaha Beach specifically, was so poignant and realistic (according to historical accounts) that is made the great historian Stephen Ambrose leave the theater to collect himself.

For the wonky film genre types, I once had an undergraduate film professor convincingly argue that this film met all of the elements of a standard "horror film," making for some interesting food for thought.