06Aug12:41 pmEST
Saturday Night at Market Chess Cinemas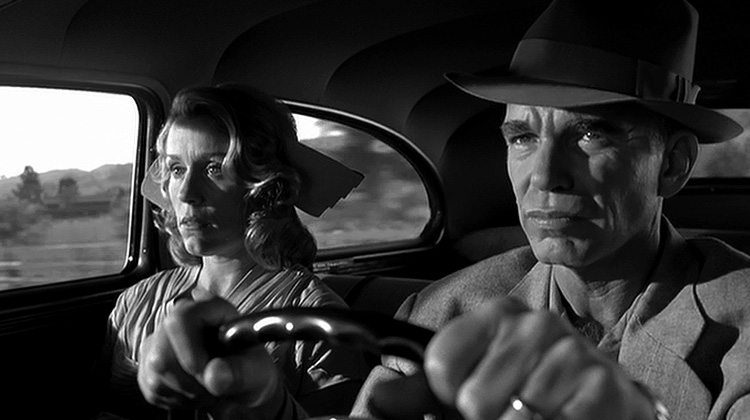 Shot in black and white, the crime/drama noir The Man Who Wasn't There (2001) is probably one of the more overlooked and under-watched films which Joel and Ethan Coen have written and directed. The cast is first rate, including Billy Bob Thornton, Frances McDormand, and the late, great James Gandolfini.
The film makes for a solid summer evening watch.
via imdb.com
1949, Santa Rosa, California. A laconic, chain-smoking barber with fallen arches tells a story of a man trying to escape a humdrum life. It's a tale of suspected adultery, blackmail, foul play, death, Sacramento city slickers, racial slurs, invented war heroics, shaved legs, a gamine piano player, aliens, and Heisenberg's uncertainty principle. Ed Crane cuts hair in his in-law's shop; his wife drinks and may be having an affair with her boss, Big Dave, who has $10,000 to invest in a second department store. Ed gets wind of a chance to make money in dry cleaning. Blackmail and investment are his opportunity to be more than a man no one notices. Settle in the chair and listen
Bristol-Myers Squeamish at P... Weekend Overview and Analysi...