08Aug1:07 pmEST
A Roundabout Way to Get Back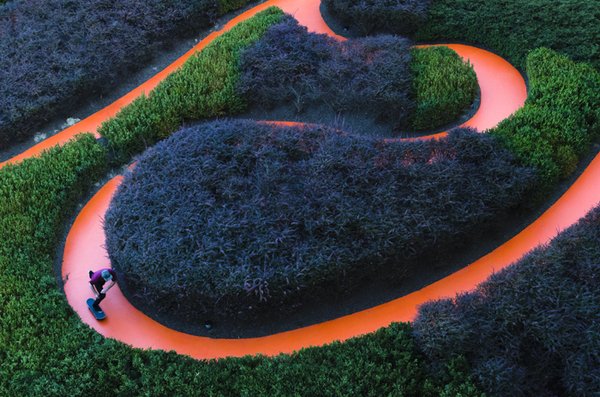 After topping out in late-2013, high end auction house Sotheby's is essentially back up to where it was in the summer 2014, two years ago now.
As you can see on the zoomed-out monthly, below, BID acted as a proxy for bull/bear cycles since the early-1990s, for a variety of reasons.
However, since 2013 no such close correlation has followed suit for the market at-large, as the constant rotation below the surface enabled the Dow, S&P, and Nasdaq to avoid the type of steep pullback which BID suffered, whereas in previous cycles it would have coincided with bear market/recessions.
All correlations eventually break, however, and I suspect when the financial news media picked up on the BID/SPY historical correlation in early-2014 it practically became a self-fulfilling prophecy that this time it would not work very well.
On a standalone basis, BID is going to need to clear and hold $40 to makes its comeback a more viable one. Clearly, it is enjoying some of the recent relief that retail has experienced. And the death of the high end may be slightly exaggerated, to boot.
As for the market at-large today, we have a fairly sleepy summer season on our hands. I will discuss some specific themes emerging for Members in my usual Midday Video.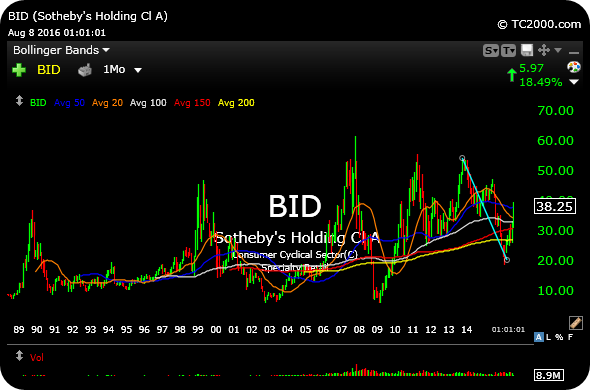 Explore This Overlooked Segm... Hey, Remember Me? Benny Blan...