23Aug10:52 amEST
The Geek Squad is All Over This Trendline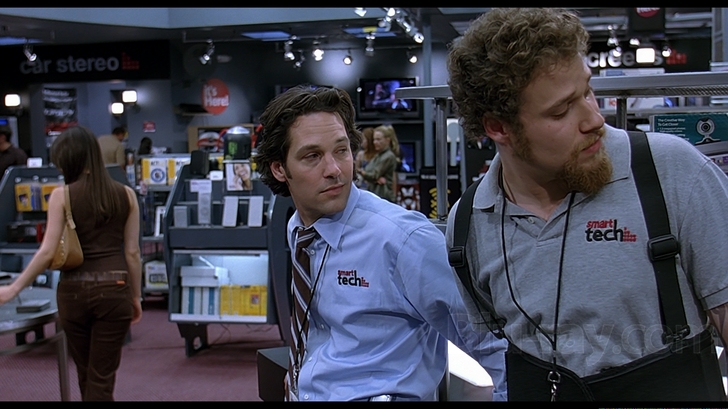 Dating back ten years now, Best Buy has struggled at the very well-defined resistance trendline highlighted below on the monthly chart.
You can see how many touches, or "reactions," the stock has made with it, rendering it rather important and worthy of attention, especially this morning after the stock rallied on better-than-expected earnings.
If BBY can now clear $40 into the autumn months, it will add credence for an explosive ten-year breakout--Recall that it was not long ago that BBY was considered yet another AMZN victim.
But given the way in which the stock found buyers at its 2014 lows, and then early this year, the long-term BBY bull case may be far from dead.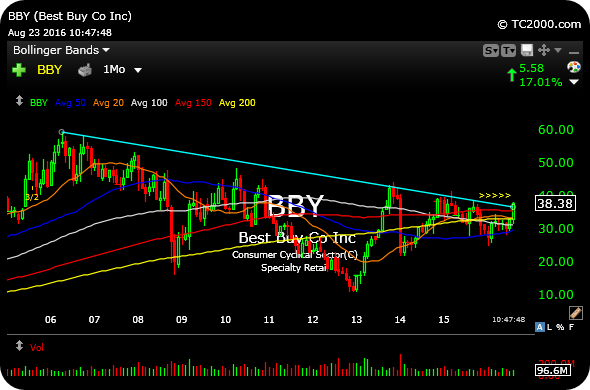 Stock Market Recap 08/22/16 ... A Whiff of Musk This Afterno...