09Sep3:46 pmEST
Squirrel Away for a Further Pullback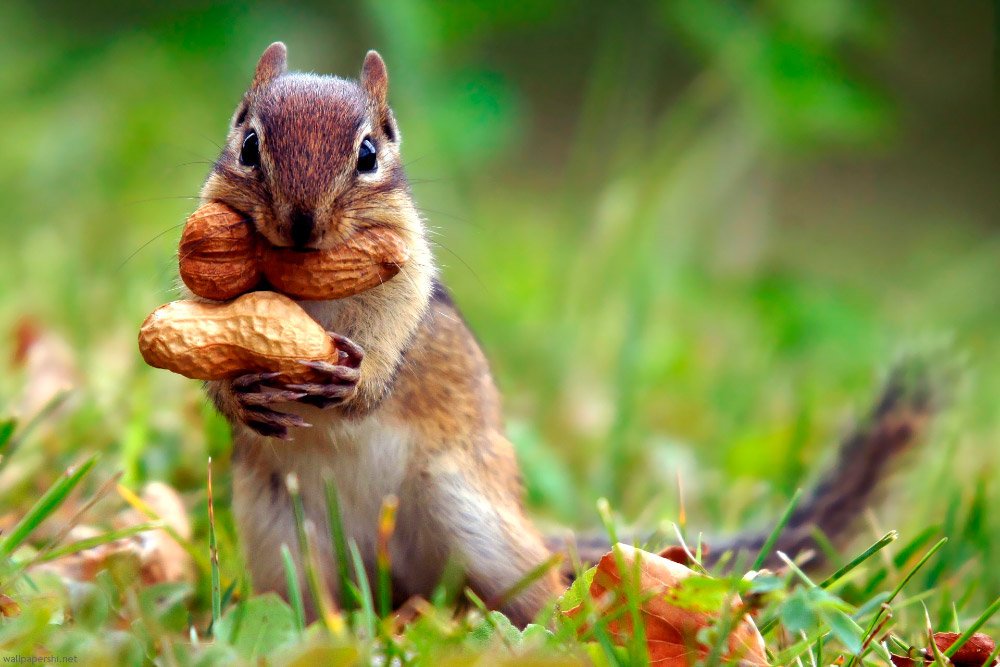 At some point we knew the major averages would experience an actual price pullback in lieu of grinding sideways. Timing that moment has been an extremely difficult task for bears, however.
But with today's sharp sell-off in equities, it appears to be in play more than that at any time since Brexit.
On the SPY daily chart, below, for example, now the previously "pinched" Bollinger Bands now threatening to expand lower in light of today's gap-and-go down.
There is a frame of mind we need to have going forward, meaning that we should not assume today was the beginning of a bear market or anything ominous, per se. Instead, following a specific roadmap makes sense into this pullback, which looks to be underway.
I will run Members through that full analysis and roadmap over the weekend.
In the meantime, a good rule of thumb to remember is that when upside momentum leaves, we too should probably back away even if the selling ultimately proves to simply be a pause which refreshes the bull run.
Have a great weekend.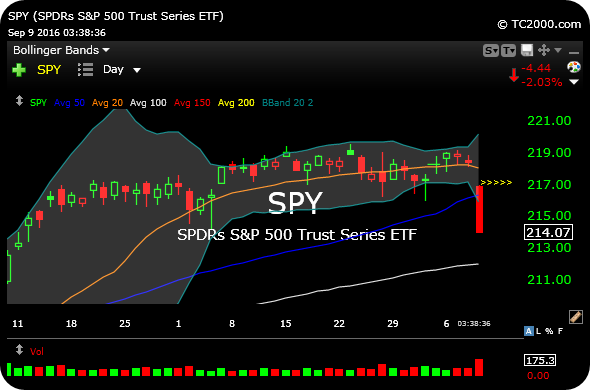 Piecing the Rates' Puzzle Ba... Saturday Night at Market Che...