10Sep12:53 pmEST
Saturday Night at Market Chess Cinemas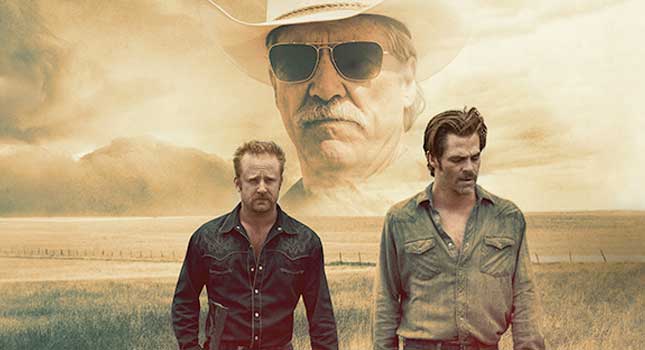 At first blush, I was a bit skeptical that Hell or High Water (2016), just released and currently in theaters, would fail miserably in terms of running a similar style, setting, characters, and storyline to No Country for Old Men (2007). The latter remains an all-time excellent film, on par with just about anything made over the last two decades.
Despite that concern, Hell or High Water truly surpassed my expectations, making it well worth the trip to the theater for the viewing. The reason why the film was able to sidestep any potential watered-down version of No Country is because it chose its own path; Created its own identity among the characters and storylines in the film. Violence was not used for exploitation purposes, but rather it was a byproduct of the larger themes in play for the film's characters.
Jeff Bridges stars as a jovial but sharp-tongued Texas Ranger who is nearing retirement as brothers Chris Pine and Ben Foster wreak havoc on banks in the middle-of-nowhere Texas. Again, you can see the parallels to No Country with Bridges' character.
However, Hell or High Water is able to break free to create its own narrative with respect to the motivation behind the brothers' bank robberies.
I should also say that Foster delivers one of his best performances as a loose cannon. He is nearly unrecognizable as himself at times, which is a testament to how rigorous he is as an actor.
Squirrel Away for a Further ... Weekend Overview and Analysi...