29Sep10:49 amEST
This Mime Speaks to Us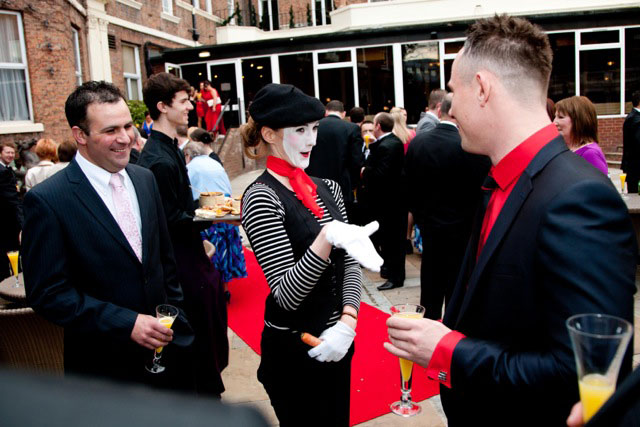 Mimecast is a name we have been long inside Market Chess Subscription Services, entering at $16.10 last week and looking for immediate upside. Instead, the stock struggled to reclaim its 20-day moving average and then got hit with a 4 million share, dilutive secondary offering earlier this week in the after hours Monday night.
The London-based firm appeared to suddenly be on the ropes, as was my long trade.
However, just as with most things in life, context was key.
Here, we had a chart which was in a hot cross-section of sectors (software, email security, cloud) and, more importantly, the stock had seen extreme signs of accumulation, of heavy buying by institutions. To support that last statement, consider the daily chart, below, and the massive green buy volume bars throughout the month of August as shares rallied.
In other words, we did not likely just have mom and pop buying MIME, but rather funds controlling sizable sums of capital deploying it into the name.
Against that backdrop, giving the stock a fair chance to fight back from its secondary offering made sense--And the stock did that and plenty more, to boot. Even with the initial drop Monday night and Tuesday morning off the secondary, the stock still did not even precisely test its 50-day moving average, below. Buyers were ready to step in and fully absorb the newfound shares and extra supply/inventory, which can typically be a bearish event for a stock.
We took partial profits above $19 this morning for disincline. But I am looking for MIME to compete for emerging tech market leadership among the likes of WIX and other stellar tech/software plays. And, of course, today's buy volume pace is enormous and reinforces the idea of a new leader in the making.
Indeed, to "gobble up" a secondary in this ferocious of a manner is a sure sign this mime is speaking to us, loudly and clearly.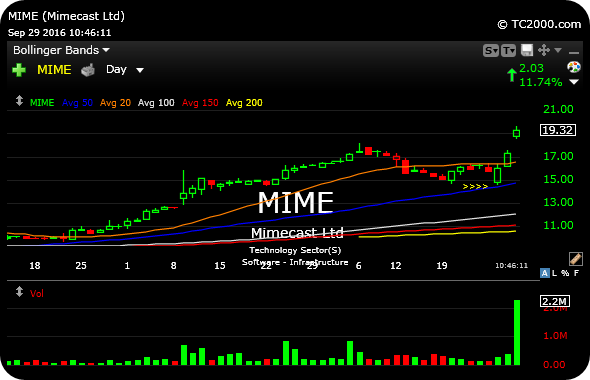 Stock Market Recap 09/28/16 ... Back for Another Total DB Mo...