30Sep1:36 pmEST
An Oktoberfest Truce for Deutsche Bank?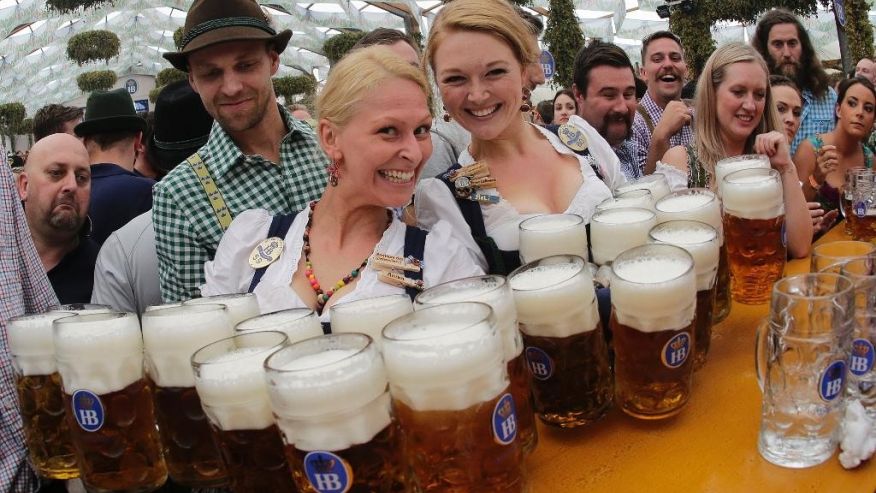 As we noted earlier, the heightened non-financial media exposure to DB over the last twenty-four hours or so reached a crescendo to the point where an imminent swoon became less likely. After all, if everyone is thinking the same, then no one is thinking.
That is not to say DB has permanently bottomed, but as we finish the day, week, month, and quarter, note the weekly DB chart, updated below.
The weekly candlestick bring printed bears an uncanny resemblance to the February low (arrows for each), in terms of a potential near-term reversal or respite in the cards.
Without question, if bulls cannot pounce on this reversal then we may very well have serious problems awaiting us in October. But, for now, DB bulls may have won this battle and bought some time.
Regarding the plethora of tech/healthcare charts out there acting well and setting up, it is not so much that they are derivatives (no pun intended) of DB. But, rather, it is more of a case where the DB issues may be keeping a lid on their respective upside breakouts.
And if the DB selling takes a respite into October, those premier setups look good to go.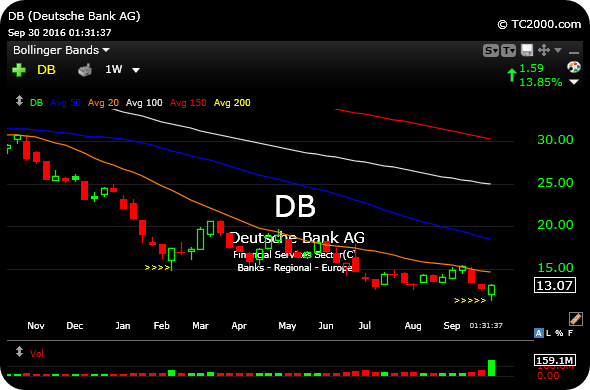 Operation Market Garden-Vari... Saturday Night at Market Che...