19Dec1:46 pmEST
A Bear of a Russian Bull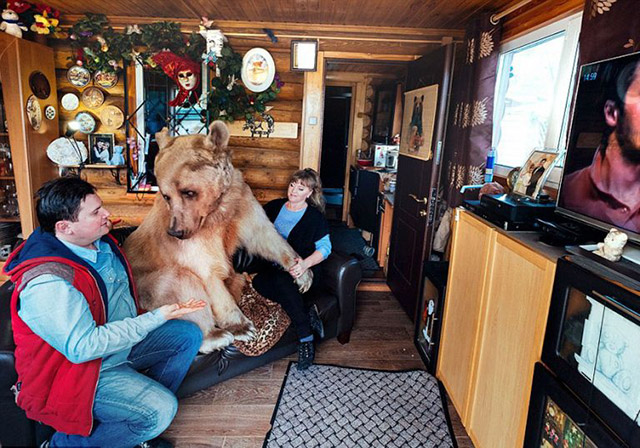 Russia is making international headlines today, with a Russian Ambassador being shot dead in Turkey and a video of it, to boot.
Regarding we stock traders, the RSX (Russia ETF) has been explosively strong since just after the Election, likely a double whammy of Trump and oil both being bullish for the Motherland.
On the RSX, below, after an initial move to green on the news, Russia is back to red. I suspect a few more days of pulling in down to $20, no worse than $19, should be viable in setting up a new long. Overall, Russia is threatening a new bull trend after a multi-year bear market.
Alternatively, Turkey, which is also red on the TUR ETF, is not in a good spot technically. I view Turkey as a short setup going forward. Unlike Russia, I also suspect Trump will be a bit less friendly to Turkey unless some serious changes are made there during his administration.
More in my usual Midday Video for Members.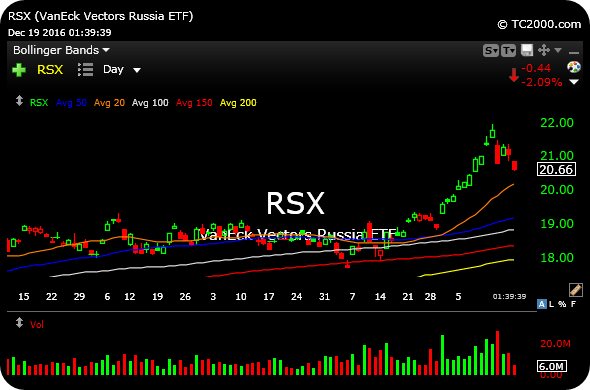 The Darker the Berry the Swe... My BlackBerry is Not Working...