09Jan1:07 pmEST
Red and Green, Loud and Clear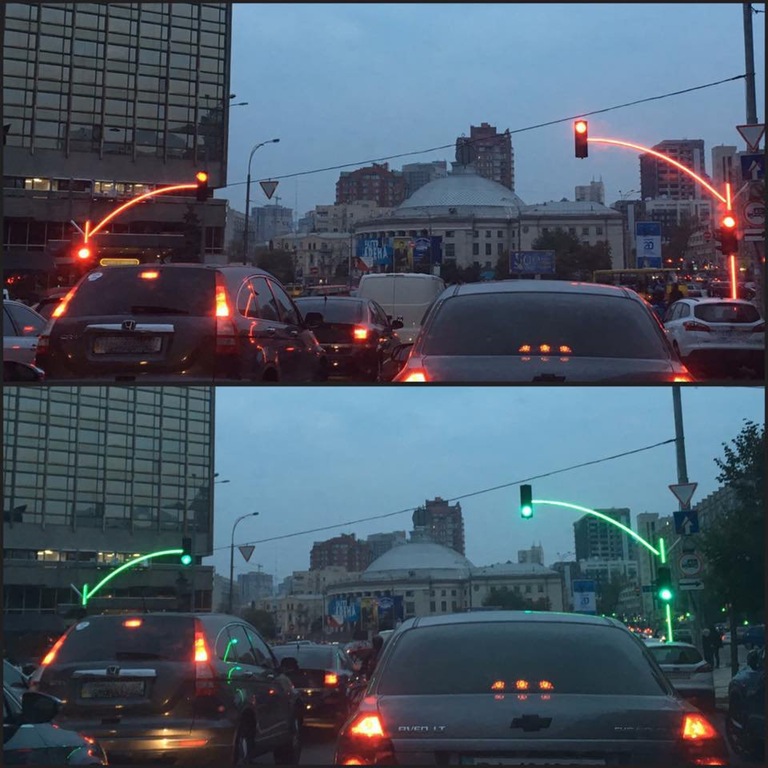 The interplay between the U.S. Dollar and precious miners is a bit more pronounced today, with the Dollar ETF (below, on the daily timeframe) dipping below a well-defined rising price channel. In light of the Dollar weakness, precious miners are breathing a more pronounced sigh of relief.
In particular, the higher beta junior gold miners in the GDXJ ETF are surging ahead of the complex. We looked at the $22 level on the larger cap GDX ETF last Friday, and that level continues to hold true.
Going forward, if the Dollar weakness follows-through lower below, perhaps down to its 50-day moving average on the UUP, I expect gold miners to sustain a more meaningful snapback rally.
More on this and equities in my usual Midday Video for Members.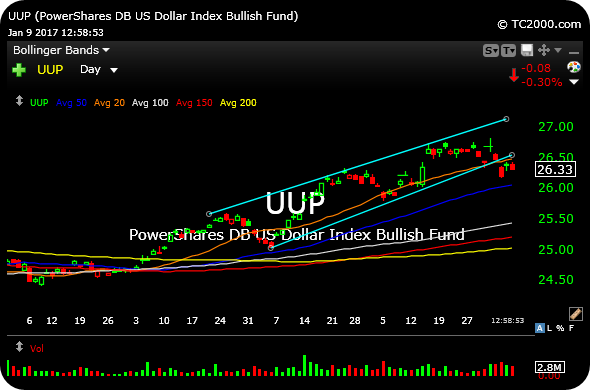 Taylor Ham, Egg, and Biotech... An Apolitical Inauguration P...