26Apr10:43 amEST
Kaiser Aluminum Söze Convincing the World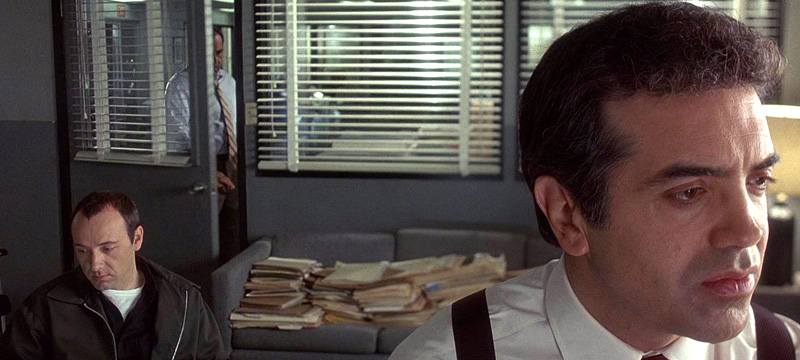 On the back of completely different reactions to earnings by aluminum giant Alcoa versus steel magnet X, you get the sense one of these industries is telling a story the other is not buying.
The bull story rests on the price action in the aluminum stocks. As one of our Members noted this morning, beyond Alcoa we also have improving price action in CENX and KALU, both on their respective daily charts, below. Indeed, the aluminum space is heating up.
Meanwhile, steels tell a bearish story, with X gapping down 25% even as AKS tries to stabilize after yesterday's sharp downside reversal.
To be sure, steels and aluminum names do not need to trade in tandem. But with plenty of talk about the Trump Trade and/or reflation trades related to global growth, one would think both industries would be moving higher pretty much in lockstep.
Going forward, I am looking to see which group continues on their respective path, be it aluminum names up or steels lower. On a standalone basis, CENX and KALU are intriguing as longs.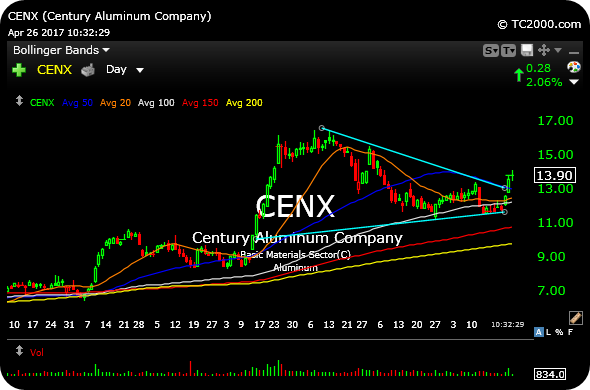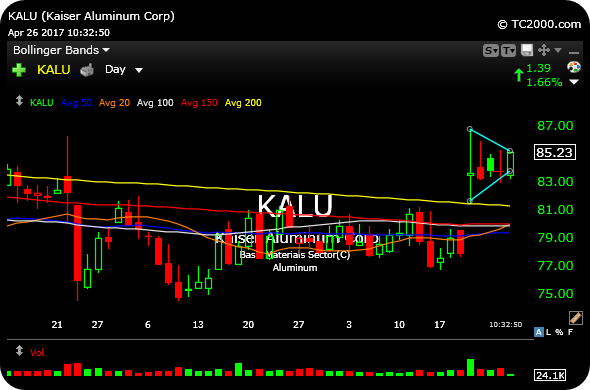 Stock Market Recap 04/25/17 ... Chewing Through Nostalgic Ar...