30Sep11:20 amEST
Quarters: No Longer a Game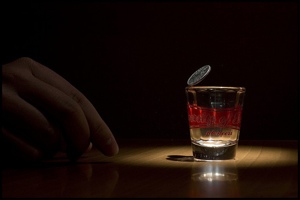 As the third quarter of trading for 2021 officially closes this afternoon, we now have some completed quarterly candlesticks to analyze.
The GDX quarterly, first chart, below, shows gold miners suffering a rough couple of months. But the group is showing life today, impressive considering how mixed and squishy equities are acting. That said, gold bugs absolutely need to defend the current area, which also jives with the Silver SLV ETF needing to hold the $20 level. As for this GDX chart, I want to see buyers defend any dips below $30 and quickly pop price back above it. You can see how much price memory is that these levels going back years.
The good news is that sentiment seems to now be sufficiently washed out in the precious complex to justify looking for some imminent reversion, with a miner like KL leading higher.
As for QQQ, second quarterly chart, below, despite all of the bullish statistics being thrown around Twitter today about the Nasdaq having tons of upside ahead, I am concerned about the "shooting star" (arrows) reversal candlestick being printed after a steep prior, if not epic, uptrend.
The possible reversal candle does not seem to be getting much attention, which has me eyeing it into October for confirmation lower.