30Nov10:45 amEST
Tech to Teck Keeps Bears in Check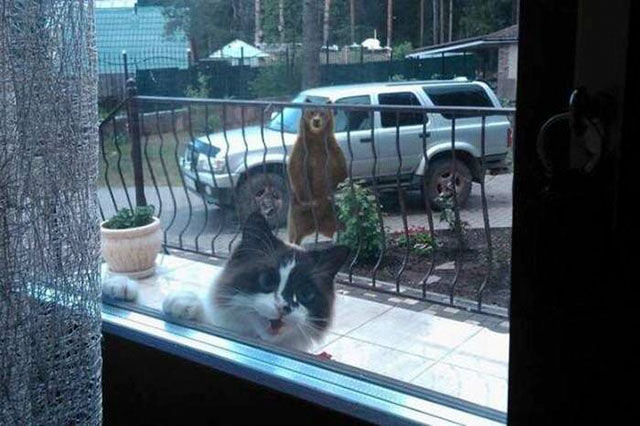 Even though the major averages are bouncing back this morning, namely the Nasdaq after yesterday's drubbing, the bounce still underwhelms compared to the selling and volume we saw on Wednesday. Thus, despite the pattern for this market to immediately shake off all weakness this year, I am inclined to give tech another day or two to see what it is really made of at this particular moment in time.
In the meantime, the rotation game is a clear weapon of the bull and is often used to keep bears at bay--After all, if leading sectors unwind a bit but then lagging sectors step up to the plate to benefit from capital rotation it will make shorting the broad market and/or going long volatility an even more arduous task.
With this in mind, we are seeing materials miners in the XME ETF step up this morning. We often use Teck Resources, below on the daily chart, as a fairly good "tell" for sector strength, gives its place as a diversified non-precious materials miner. Beyond that, the TECK daily shows $22 holding into recent dips as the name attempts to sustain a triangle consolidation spanning the last three months.
Should the XME (and steels, etc.) sustain a rotation here (not to mention financials, retail, transports), technology weakness ought not to be a fatal blow to the bull case into year-end.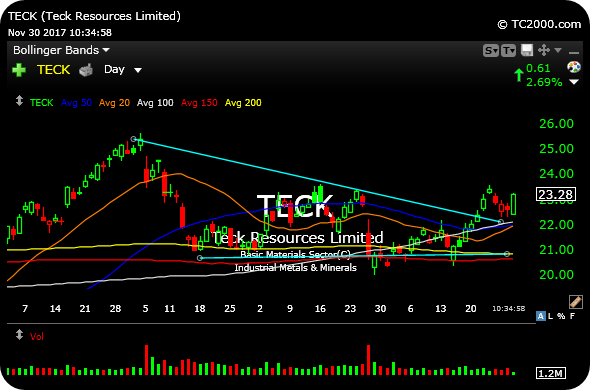 Stock Market Recap 11/29/17 ... Hunting Season Not So Easy T...