17Jan10:44 amEST
A Spectacle for All to See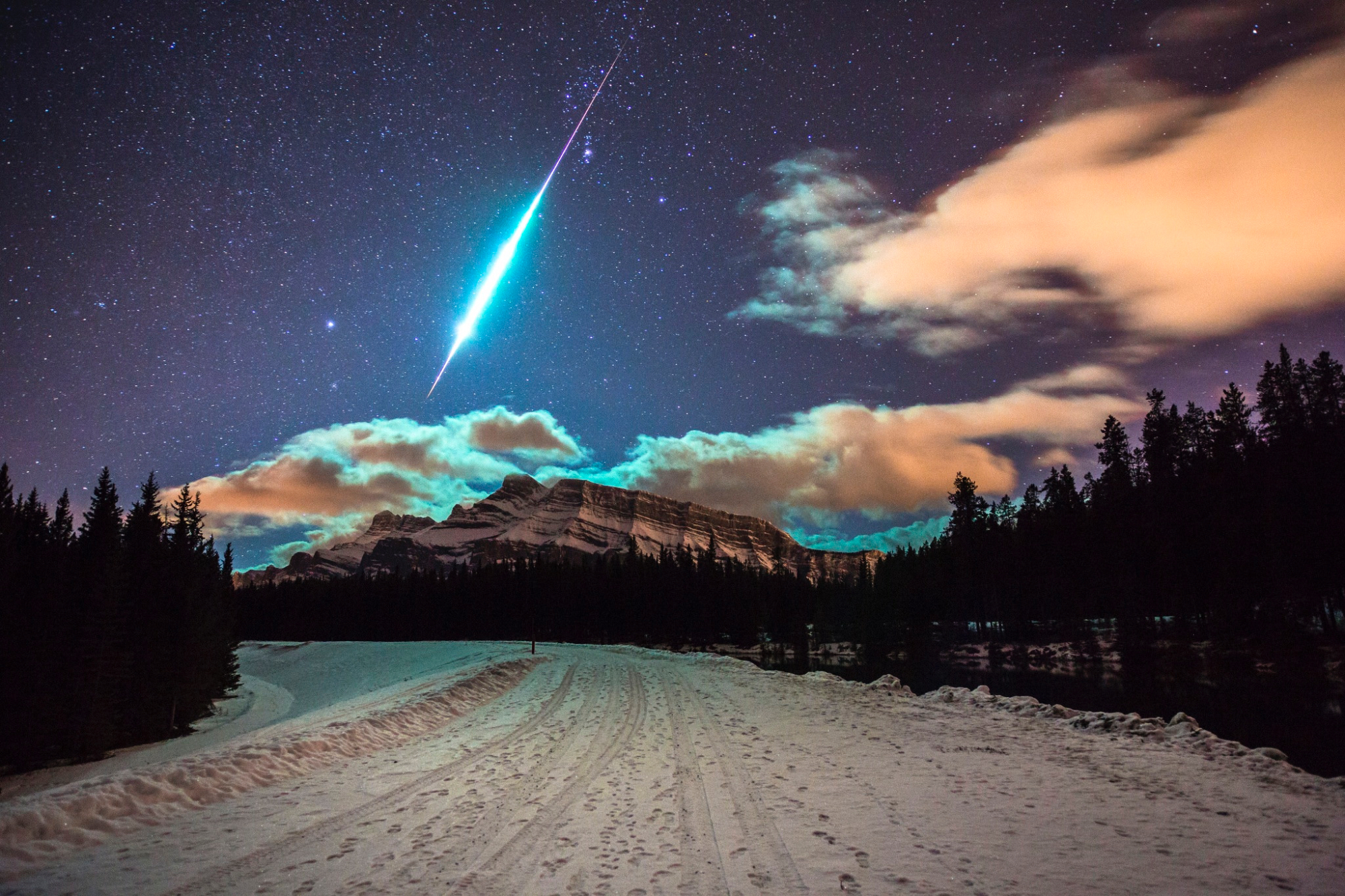 Perhaps the main issue with shorting into yesterday's broad market reversal lower was that the prospect of a "blow-off top" or major reversal day off the Dow hitting 26,000 (and the S&P hitting 2800--Big, round but arbitrary numbers indeed) became blatantly obvious.
Typically, the market will not top out in such an in-your-face manner, per se. And while we still may be in the midst of topping, this morning's gap higher likely leaves shorts mumbling to themselves regarding what it will, in fact, take in order to reverse this monstrosity of an uptrend on the major averages.
In the meantime, we want to stay disciplined but opportunistic and, most of all, actionable.
Specifically, some retail and consumer discretionary plays are threatening base breakouts this morning. The recreation vehicle play Polaris, is one such example, seen on the daily chart, below.
Polaris focuses on snowmobiles which, given the current season and type of winter most parts of the country are having thus far, makes a ton of sense on the long side. As you can see, PII is making a play at leaving the $130 level behind in the snow. Earnings are just under two weeks away. But this is still a good example of the types of names we want to see out for Members in the event the market does not acquiesce so easily to the case for an imminent reversal lower.
Also note that Goldman is actually getting whacked after earnings, down more than 3.3% as I write this, yet the Dow is up nearly triple digits. Bears actually would have wanted to see that reversed--With GS perhaps up after earnings to give bulls hope, but the Dow selling off to reveal how weak the market truly is--Not quite yet for the bears.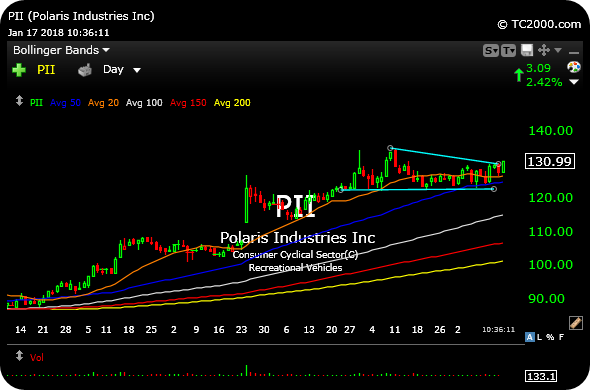 Stock Market Recap 01/16/18 ... Let's Drive a Hardcore Pawn ...