25Jan10:41 amEST
Spring is a Long Way Away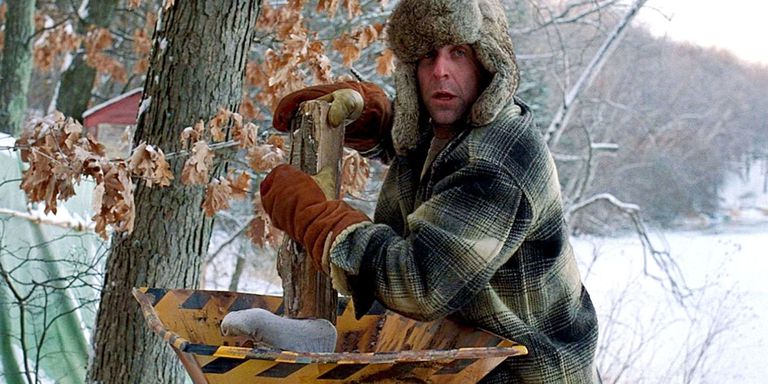 Despite Caterpillar turning in strong earnings, the Big CAT is currently red as the major averages whip around once again.
Early sloppiness has not yet led to the type of downside reversal and follow-through which bears have been yearning for, though. And that dynamic compels us to wade through the chop and identify which stocks remain unperturbed and are still sporting sound technical patterns.
Elsewhere, I see miners are fighting back to green. Note that Compass Minerals, a name we have noted previously on this site and for Members, may still very well be in the proverbial sweet spot: You are talking about the quintessential heavy wintry weather play, plus a materials/minerals play.
Indeed, CMP focuses on rock salt for throwing all over the wintry roads, making them safer and putting state and municipal governments in a position where they simply must have supplies on hand with nearly two more months of winter to go and more nasty storms likely on the horizon.
The CMP daily chart, updated below, could easily see another push up and out of its highlighted flag before February 14th earnings.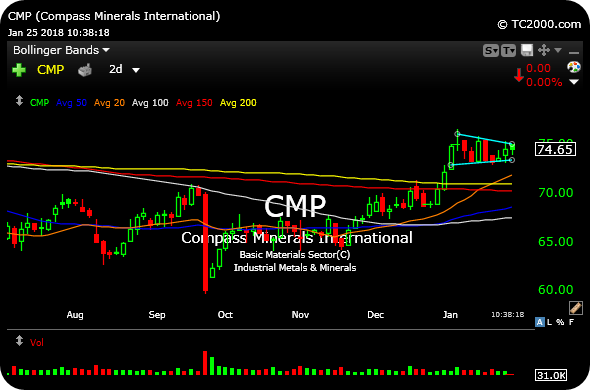 Stock Market Recap 01/24/18 ... All the Right Moves and Buzz...