26Jan10:56 amEST
There's Two or Three Potential All-Stars in There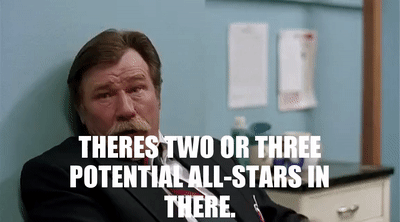 To paraphrase Lou Brown, there may very well be two or three potential All-Stars in the beverage space.
We know that buyout rumors have been swirling for a while now, what with pressure on the likes of DPS KO PEP, and others, to grab up-and-coming growth as consumer tastes evolve in beverages.
MNST SODA and FIZZ are the three main prospects. However, New Age Beverages is sneaking up with a legitimate and impressive portfolio of brands, seen here. NBEV has been expanding its reach across the country with various deals of late, and now the stock is back above its 200-day moving average, threatening to push up and off it this morning.
To be sure, NBEV would have to be considered more speculative than FIZZ MNST SODA as it is a small market cap, lower-priced, and thinner (in terms of volume) play.
However, it is worth noting that perhaps the reason we have not seen major buyouts yet is that the big beverage firms are fearful of overpaying near the proverbial "bull market top" (which is, of course, very much up for debate). Hence, NBEV may be a way to acquire growth without having to pay top dollar via a monstrous M&A deal which may backfire down the line.
Either way, I am looking to see if NBEV can now hold over $3.75 into dips, as well as whether the firm can keep signing new deals to expand its reach.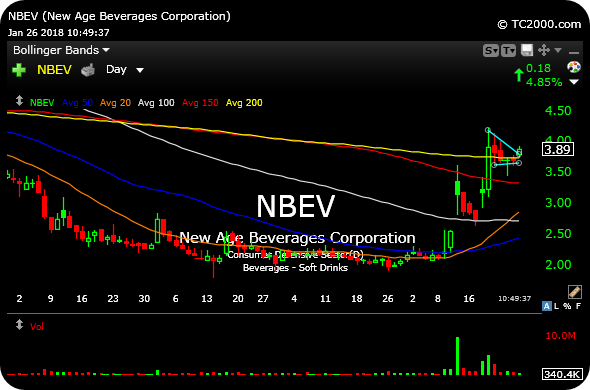 Stock Market Recap 01/25/18 ... Following Up on Wynn Resorts...