26Jan2:13 pmEST
Following Up on Wynn Resorts and Steve Wynn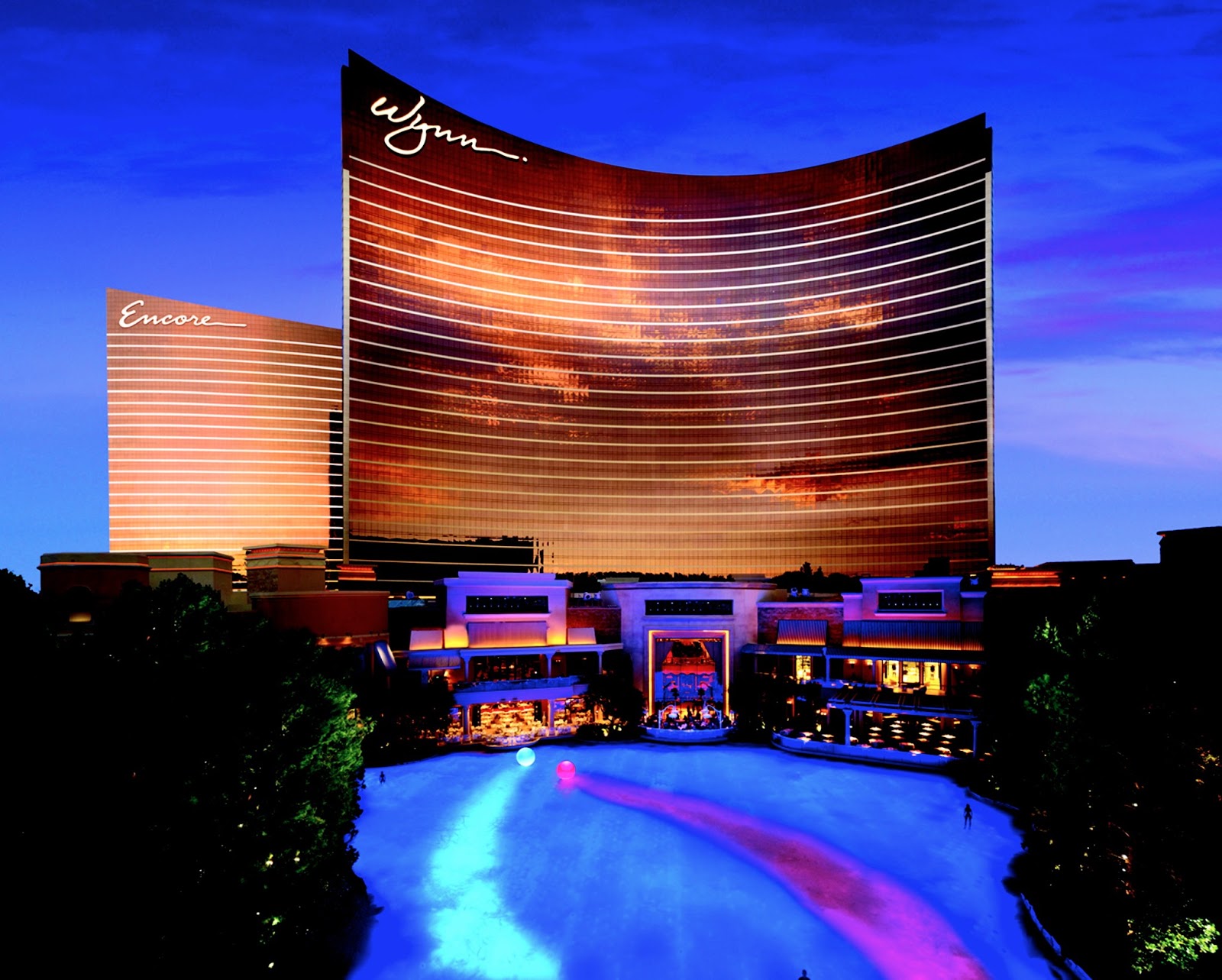 In light of this blog post from Monday, I thought it would be the right thing to follow-up on WYNN in light of (according to Mediate, and other sources like the WSJ) allegations that Las Vegas hotel and casino mogul Steve Wynn is facing dozens of accusations that he displayed a pattern of sexual misconduct over the years, which included forcing employees to "perform sex acts."
To be sure, these are very serious, even heinous, allegations, especially in light of the news flow over the last year or so.
Purely speaking from the perspective as an investor in WYNN, however, we know the stock had enjoyed a marvelous run-up and was likely due for some shakeouts, profit-taking, etc..
Of course, news of this magnitude can be viewed as an exogenous event which may very well change my long-term bullish bias on WYNN (as noted in that prior blog post I went long inside the VIP arm of Market Chess Subscription Services in March 2017).
But as of now I have no plans to sell out of my position fully, especially with the monthly chart, below, still seeing price above the $160 breakout level and opening the door to an eventual retest of all-time highs.
For what it is worth, Steve Wynn is deflecting these allegations towards his ex-wife, as he claims she is using the false allegations as a smear tactic.
Without question, this is a fine mess for Mr. Wynn. But regarding WYNN, we must draw the distinction between top shelf resort properties (with growth on the horizon, as noted previously) and a flawed CEO who has a long history of letting his ego get the best of him at times.
In this case, he may or may not have dealt the death blow to his run as an active gaming mogul. But I will give the market a bit more time to sift through the news before rushing to judgment on the stock itself.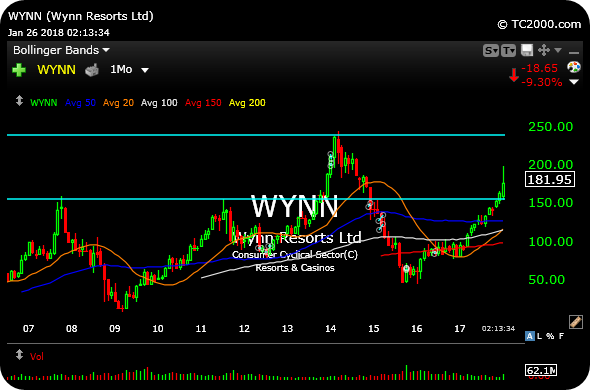 There's Two or Three Potenti... Saturday Night at Market Che...