08Feb3:41 pmEST
Welcome to the Big Leagues, Jerome Powell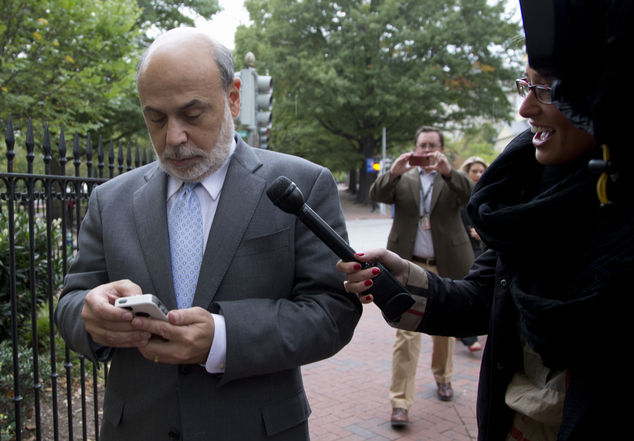 With the next Federal Open Market Committee meeting not scheduled until late-March, new Fed Chair Jerome Powell is already facing markets doing what they have done for decades: Put new Fed Chairs to the test right off the bat.
And the fact that we still have just under two months before that meeting means the recent volatility may not necessarily be a distant memory by the time the meeting occurs. It has been a while since we really saw a market put a new Fed Chair to a harsh test, but this would seem to be a good a time as any.
Beyond that, from a sentiment perspective it seems like just about everyone today is buzzing about a "retest and hold" of Tuesday's lows. However, from my vantage point that scenario now seems a bit too easy to come to prove true, especially with apparently unable this afternoon to hold much in the way of a bounce.
I am playing some individual catch-down shorts for now, but am also keeping the usual running list of relative strength names. Gold is trying to stabilize, but the bounce is not overly-impressive yet. And that pesky Japanese Yen may wreak havoc on risk overnight, too.
NVIDIA earnings tonight may help stem the tide. However, let us remember how much good news has already been priced in to the NVDA chart, below on the quarterly timeframe.
Overall, these wild, violent price swings are typically corrective in nature, which means despite recent market history we must not succumb to recency bias and allow it to trap ourselves into a position of being complacent bulls holding too much long inventory.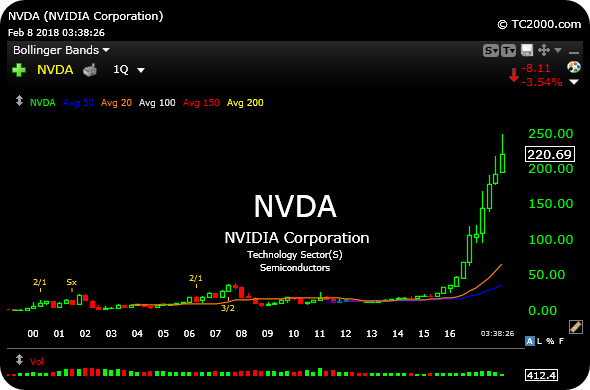 And Then There was the Yen..... Stock Market Recap 02/08/18 ...