27Feb1:52 pmEST
Here's How to Tell if Macy's Truly Survived the Rough Retail Seas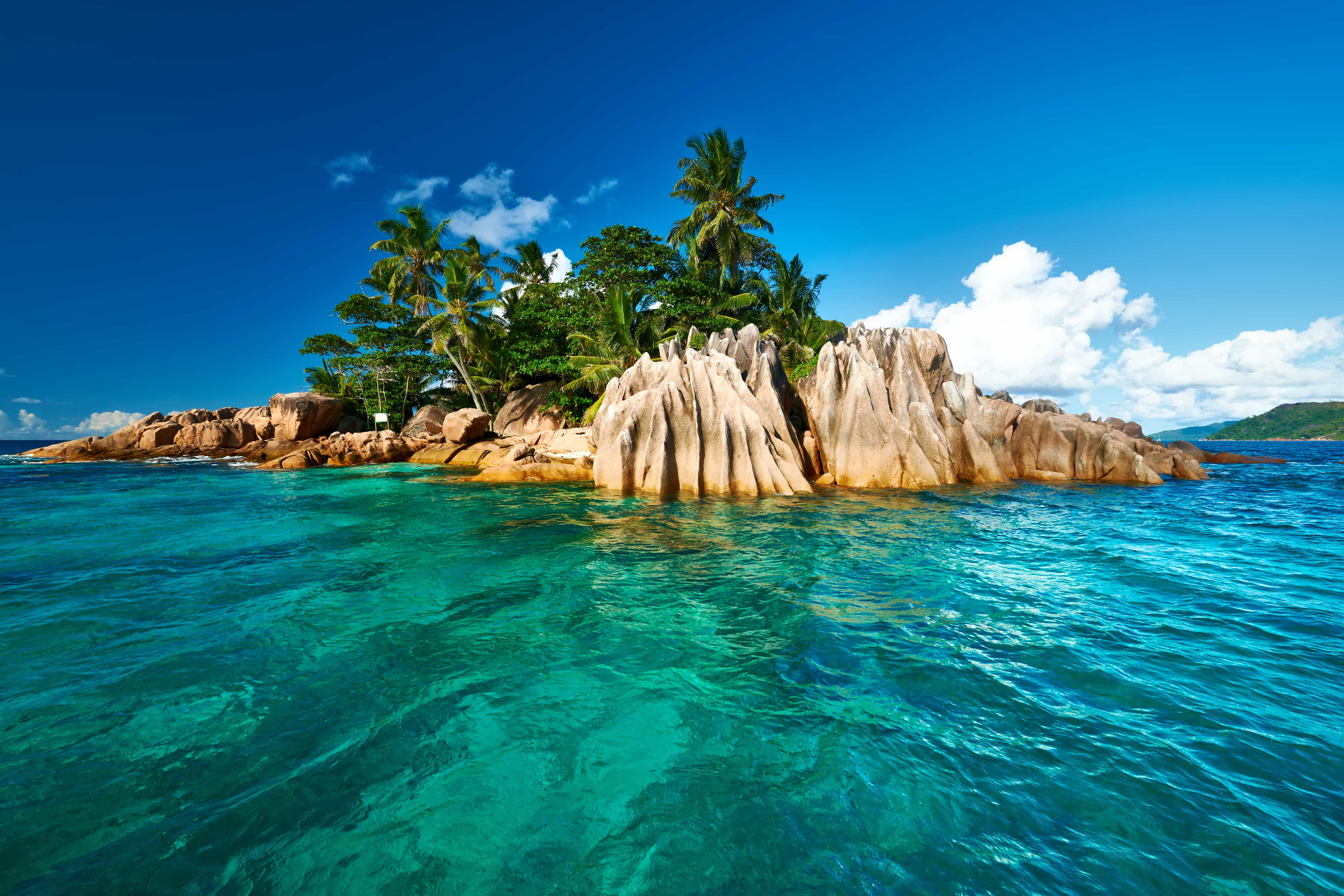 Despite having its back against the wall for a while now, a fair amount of iconic but seemingly on-their-way-out retail brand names, like Macy's, seem to be inclined to put up rather than shut up (and shut their doors) for now.
To be fair, a plethora of bullish factors aligned to help retailers are putting many in a position where they should be beating estimates and seeing shares rally.
But the larger issue is whether the likes of Macy's, below on its multi-decade look for its zoomed-out monthly chart, have done enough to stave off imminent retail death amid the rough, rocky seas in recent years.
Technically, if bulls can hold back above the $27/$28 area (light blue lines), which actually marked firm resistance dating back to end of last century, then imminent retail death is off the table. Simply put, stocks going out of business typically are unable to reclaim major price areas and eventually find sharp rejection down away from multi-year or, in this case, multi-decade levels of significance.
Overall, some new retail leaders seem to be emerging, like OLLI. But as far as Macy's is concerned, as long as they keep making the necessary moves (selling off parts of their business, etc.), retail bears may very well keep finding new headings everywhere they look.
Elsewhere, note that Priceline changed its name and ticker to Booking Holdings, BKNG, with earnings tonight.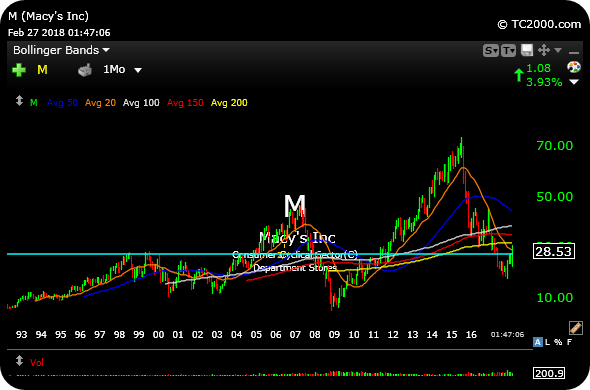 Lockdowns or Not, Blue Apron... Here Come the Growth "Tells"