09Apr10:45 amEST
A Different Type of Staircase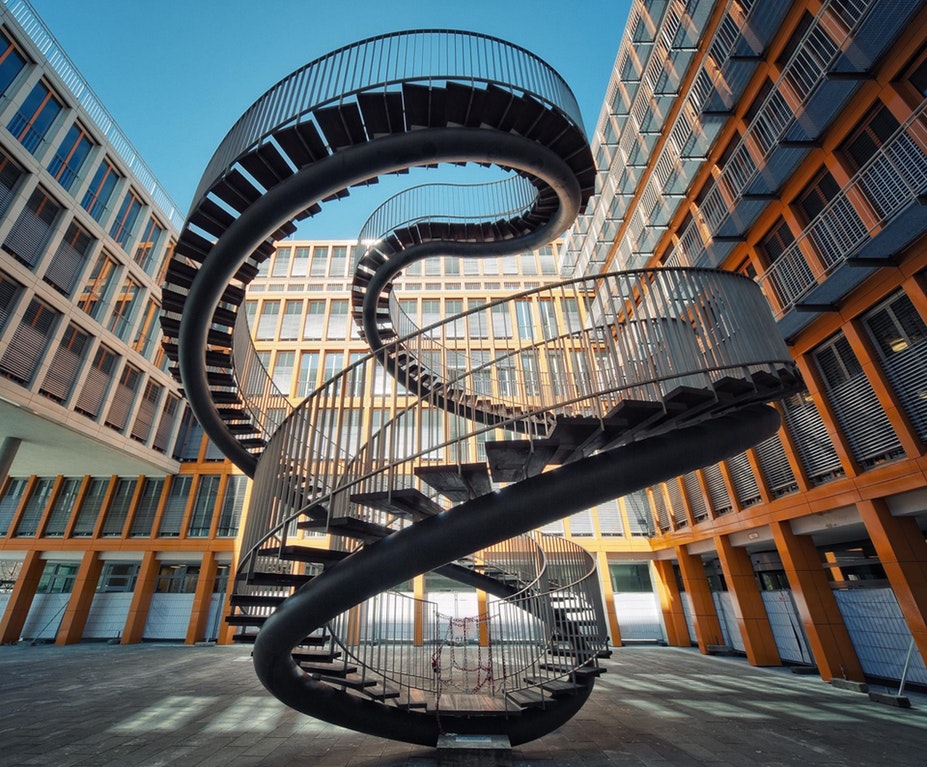 "Stocks take the stairs up and the elevator down." -Old Wall Street axiom
An opening surge on the major averages is putting some pressure on shorts who jumped into Friday afternoon's swoon to play for a washout to start this week.
Tech names in the QQQ ETF are mostly outperforming, with monster leaders like BKNG (Priceline) and Netflix remarkably strong relative to other marquee issues like AMZN FB GOOGL, not only of late but also this morning. Indeed, both BKNG and NFLX are holding above their respective 50-day moving averages and have seemingly not missed a beat.
That said, it remains tough to trust market bounces as the pattern has been to alternate between overnight gaps up and down amid a confused market still digesting geopolitical headlines and discerning macro and micro data at rapid-fire rates. Again, this is all part and parcel of an indecisive and corrective market, even if it is merely a correction in an ongoing bull market.
So while stocks typically take the stairs up and elevator down, we are dealing with a different type of staircase at the moment, even if the bull case is slowly prevailing before our eyes, meaning that the general early-February lows' retest now holds.
In addition, as weak as biotechs have been as a group it is still worth gauging whether the likes of XBI (small/mid-cap biotech ETF) can sustain this morning's bounce off its 200-day moving average. Recall that XBI got off to a hot start to 2018 back in January, and if the the ETF can move back over $90 anytime soon it would be a bull victory.
For now, we have the lower end of a sloppy range on most index charts holding, and I want to see whether bears blink by covering in disgust this afternoon or, instead, we see another fade.