25Sep2:20 pmEST
Early Holiday Research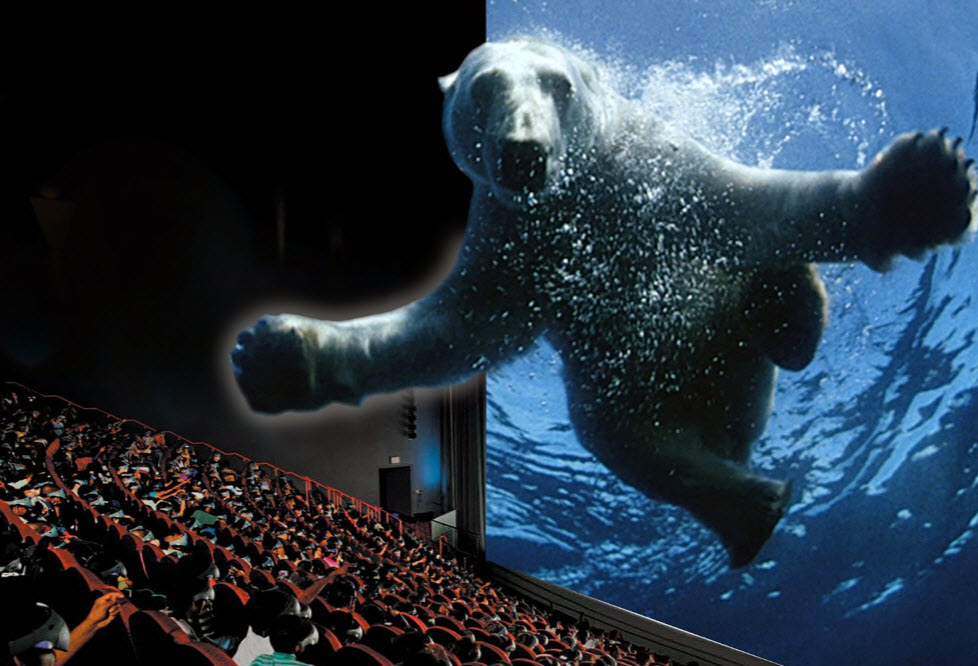 Seeing as Thanksgiving is more than eight week away, it may be a tad premature to start thinking about the holidays and some of the stocks which could sneak in as market winners.
However, we would be remiss not to point out the progress that long-time laggard Imax has been making, as seen on its updated daily timeframe, below. Clearly, $26, just above spot price, is an initial hurdle to clear.
But the larger theme for IMAX is the virtual reality technology they have been cultivating. Alongside Dolby (DLB), the VR theme may very well mark the moment where IMAX changes course once and for all and begins to gain upside momentum which has been so elusive for years on end for dedicated IMAX bulls. And with a recent deal with University Pictures, IMAX may be on its way.
Elsewhere, energy stocks continue to quietly outperform. I have been long LNG and am looking for a powerful $69 breakout at the moment.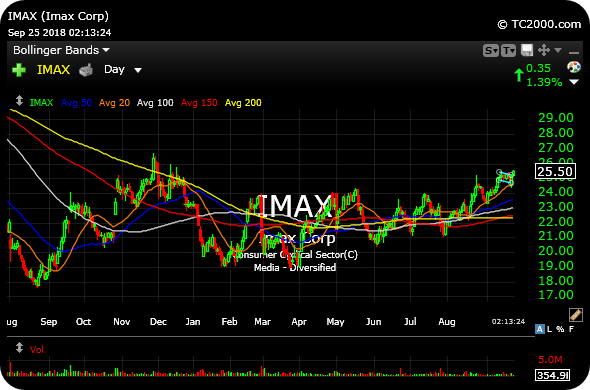 Fast-Casual Dining is Formal... Stock Market Recap 09/25/18 ...