30Dec5:01 pmEST
Sunday Matinée at Market Chess Cinemas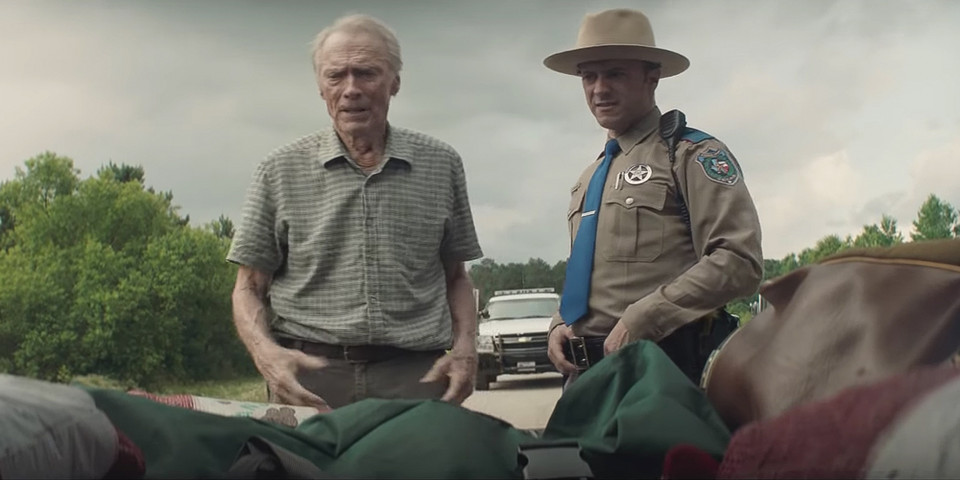 Easily one of the best films of 2018, The Mule is another example of how Clint Eastwood has developed as an auteur (here, starring in the lead, directing, and producing the film). His film-making style is deep yet simple, stylish yet minimal, and he manages to pull you in for another exhilarating ride like he has on several occasions since Unforgiven (1992) signaled the next stage in his legendary career.
In this day and age of regurgitated franchises, comic book adaptations basically catering to children (or those with the emotional maturity of a child), I strongly suggest actually going out and seeing this film in a theater, which is something I unfortunately am unable to do for many other films not worth the time, energy, money, and effort.
The screenplay, by Nick Schenk, is based on The New York Times article "The Sinaloa Cartel's 90-Year-Old Drug Mule" by Sam Dolnick, which recounts the true story of Leo Sharp, a World War II veteran in his 80s who became a drug courier for the Sinaloa Cartel. Thus, Eastwood's character is closed modeled after Sharp, as is Bradley Cooper as Colin Bates, a DEA Agent based on Jeff Moore in real-life.
Eastwood stars as Earl Stone, a man in his 80s who is broke, alone, and facing foreclosure of his business when he is offered a job that simply requires him to drive. Easy enough, but, unbeknownst to Earl, he's just signed on as a drug courier for a Mexican cartel. He does well—so well, in fact, that his cargo increases exponentially, and Earl is assigned a handler. But he isn't the only one keeping tabs on Earl; the mysterious new drug mule has also hit the radar of hard-charging DEA agent Colin Bates. And even as his money problems become a thing of the past, Earl's past mistakes start to weigh heavily on him, and it's uncertain if he'll have time to right those wrongs before law enforcement, or the cartel's enforcers, catch up to him.

"The Mule" marks Oscar-winner Eastwood's first time on both sides of the camera since he starred in 2009's critically acclaimed "Gran Torino."
Big Blue Thawing Out in the ... Some Plays on the Value Trai...