21May11:09 amEST
Ready to Attack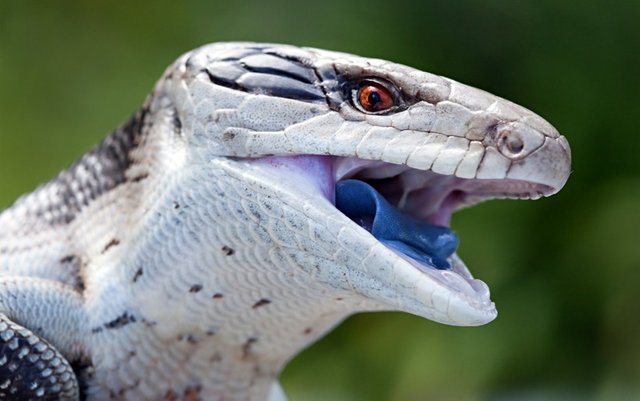 With bulls making another stand this morning and threatening to see this small cap-led rally sustain higher into Memorial Day, I went long Pareteum Corporation for a swing trade inside Market Chess Subscription Services. TEUM is a name we traded a while back. And I continue to view this one as a "sleeper" small cap winner with less than a $1 billion market cap despite turning into a strong 2019, thus far.
Pareteum is a fairly heavily-shorted name, ripe for a squeeze higher is the strong technicals prove true again for bulls as seen on its daily chart, below. The firm has won quite a few contracts in recent months related to cloud communications platforms. And I am looking for this growth trend to continue and be reflected in stock price, with a stop-loss below $4.50. Again, given the IWM outperformance this morning I am inclined to put out a feeler bet with an attacking small cap name like TEUM and see if that is rewarded.
Elsewhere, solars are quietly surging again, mostly domestic names. Overall, though, this morning's rally must stick around for more than a few hours in order for bulls to turn the heat up on shorts again.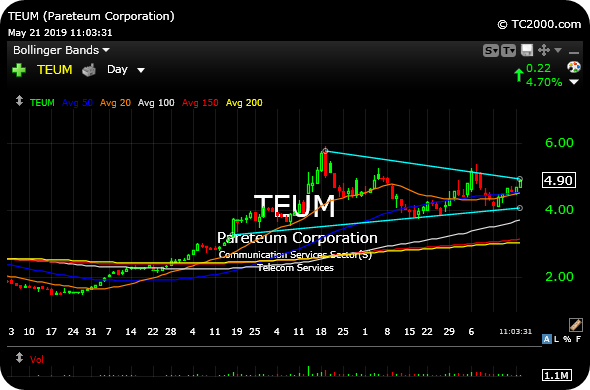 Stock Market Recap 05/20/19 ... Stock Market Recap 05/21/19 ...