16Dec2:22 pmEST
Slow and Steady...Until it is Not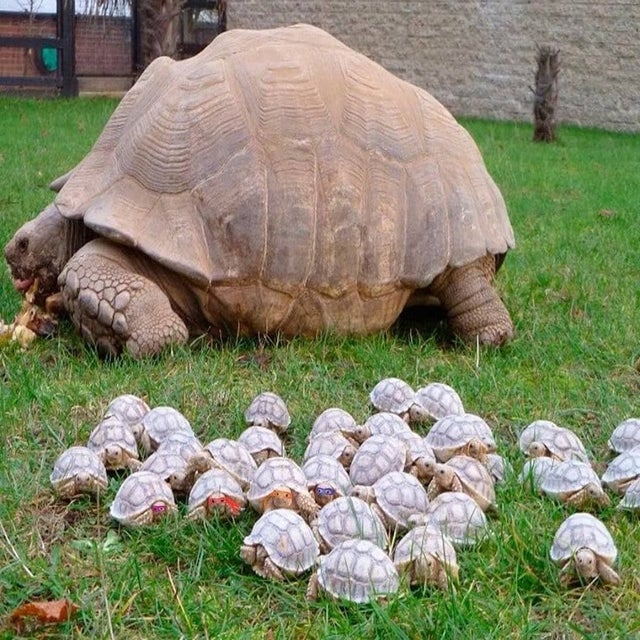 Part of the Tesla bull thesis I laid out last Monday in this blog post centered around the long-term TSLA chart, updated below on the monthly timeframe. Considering how volatile of a stock, company, and CEO Tesla has surrounding the news flow and rumors (founded or not), it is rather remarkable that the long-term view has remain relatively tranquil. All things considered, Tesla bears proved inept at breaking the stock down on a long-term basis, with support below $200 since 2014 holding firm on each and every test.
As a result, we saw the multi-year base being slowly and steadily formed, which clearly ran contrary to the perception of the stock as a violently indecisive nightmare for bulls and bears alike at various intervals along the way.
But the numerous shorts in the float remained stubborn for the most part, which is now likely providing all the more rocket fuel (no pun intended) for Tesla's liftoff and legitimate threat to clear $400 imminently to ignite a potential sustained rally into 2020.
Regarding my long trade inside Market Chess Subscription Services, the current $380 may be a spot for the stock to take a rest soon--I reserve right to lock it in by day's end.
However, despite this level acting as prior resistance I would not be the least bit surprised to see the full bear trap unleashed in the form of a further squeeze higher for some (electrically-charged) coal in the bears' stockings for Christmas
Simply put, Tesla bears need a major save here in the worst way possible. And when you consider that the likes of biotechnology stocks continue to run alongside TSLA, the heat is surely on short-sellers of high beta equities until proven otherwise.
Separately, if your view of going long individual, smaller biotechs is that they are too risky for your taste (of which there is no shame), consider a name like Natera (NTRA) in diagnostics. The stock has been one of the best charts of 2019, and is also housed in the biotech ETF XBI but is a (slightly) less risky diagnostics play.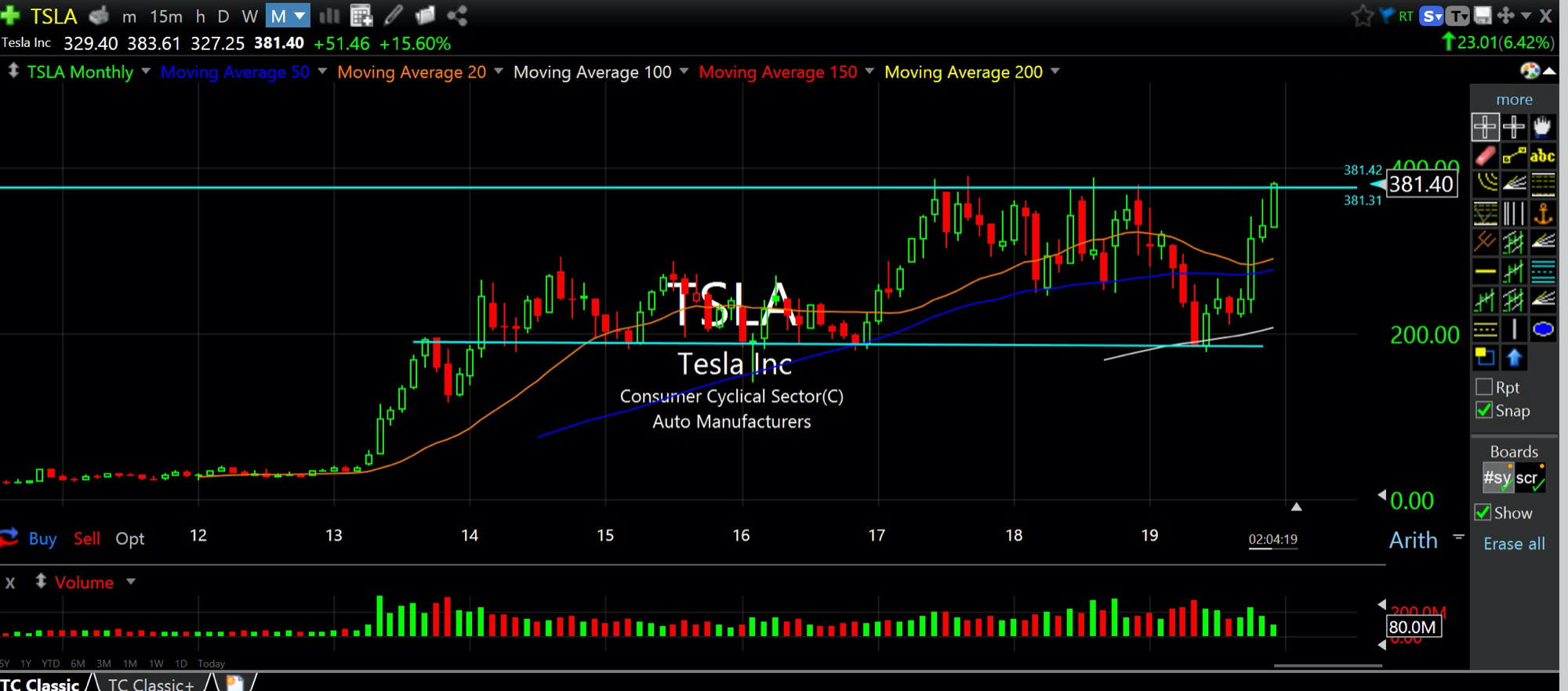 Grandma Bear Got Run Over By... Stock Market Recap 12/16/19 ...