24Jan11:38 amEST
Another Pandemic, Another Lake Show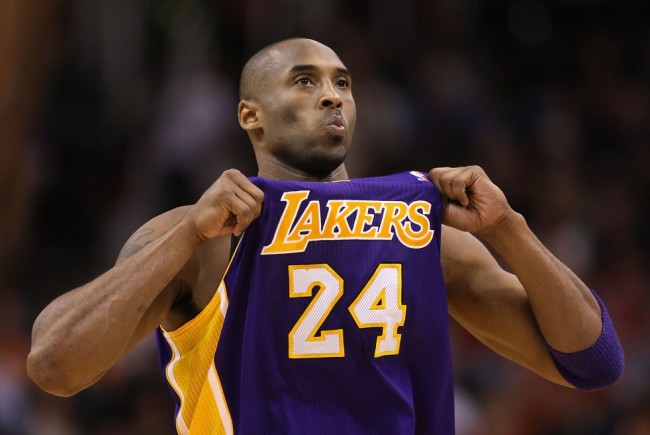 It is never a particularly enjoyable topic, dealing with a pandemic capable of spreading quickly around the world like the coronavirus seems capable of doing. But such is life in the markets, on occasion, where we must deal with a rather grave and sobering topic like this one and find a way to make it tradable or at least frame an analysis solely within the context of markets and trading.
From the Anthrax/bird flu and then Ebola days, Long Island's own Lakeland Industries Inc. makes protective gear (hazmat suits, etc) for workers dealing with the ill and the virus in general (I trust a play like this much more than some trash biotech burning through cash, by the way, who could easily be bankrupt but-for the virus). APT is another protective gear play.
But on the monthly LAKE chart, below, note the potential for a further spike compared to prior epidemics/pandemics.
It remains to be seen if the weekend sees this thing ramp up the hysteria or instead sees it abates. But, either way, the $17 level for LAKE is the big one to watch going forward if coronavirus sticks around into February.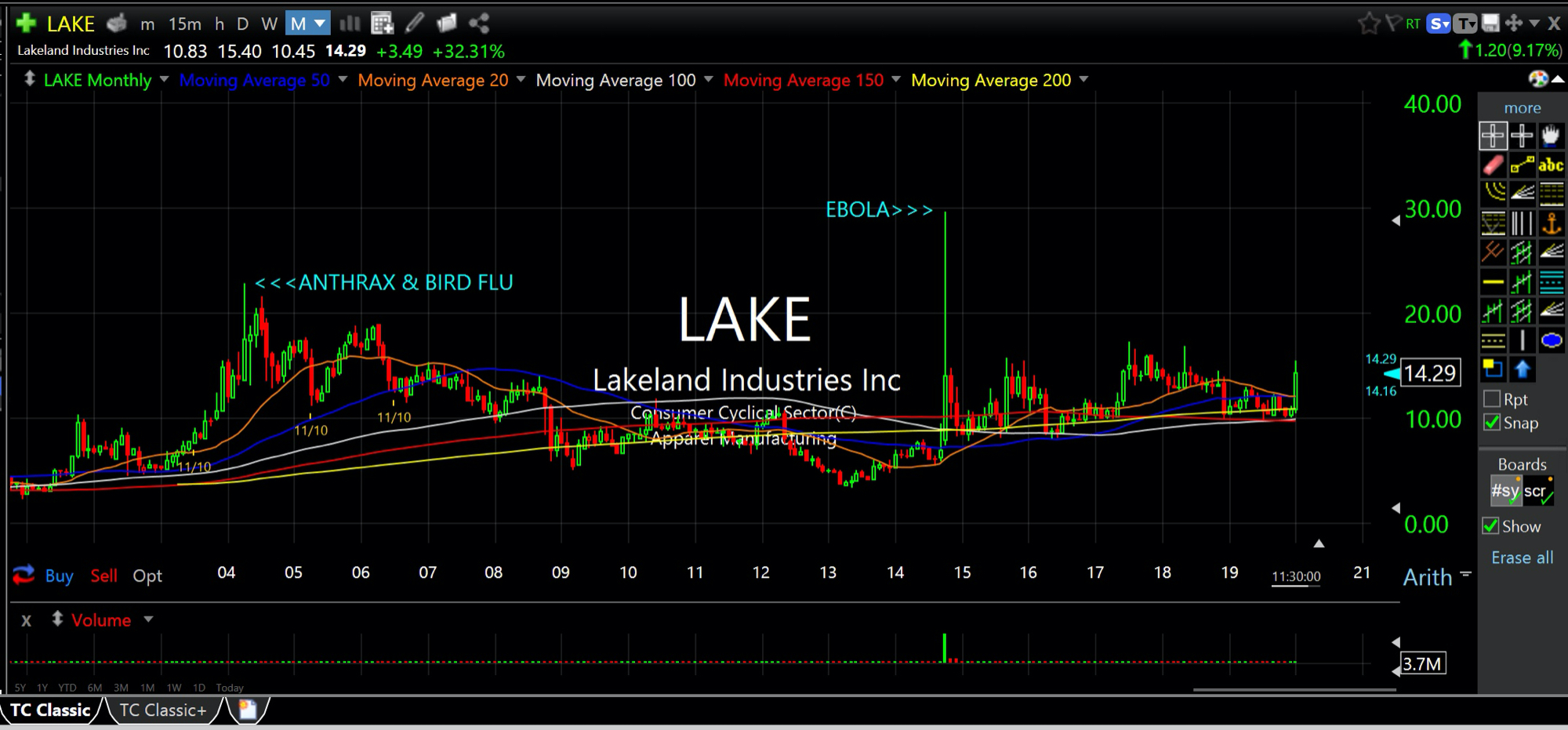 Stock Market Recap 01/23/20 ... Saturday Night at Market Che...