27Jan10:57 amEST
In Position for the Pullback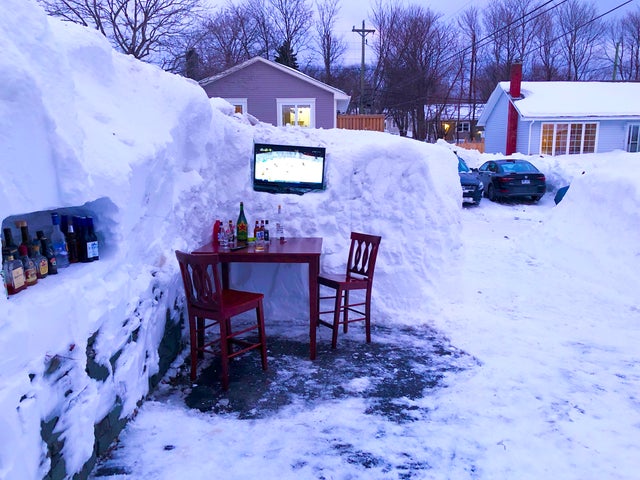 As we have been noting with Members in recent weeks, the late-January period after MLK Day is typically one where we see the enthusiasm of the new year wear off, combined with the dead of winter setting in. Beyond that, this year we have a wrinkle in the form of a pandemic fears and headlines, not to mention a generally extended market.
So while it certainly remains the case that we are in a strong bull market, conditions are, indeed, ripe for the sort of pullback we are seeing, including this morning's pronounced dip.
At issue going forward into a busy week of major earnings as well as schedule macro data and events like the FOMC is whether the indices can stabilize at their respective 50-day simple moving averages. As we speak, the small caps housed in the IWM ETF are probing their own 50-day, which coincides with the underside of a multi-month sideways base. The Dow, S&P, and Nasdaq are all currently just above their own 50-day m.a.'s, though I would not be surprised to see them work their way down there rather soon.
Treasuries have caught an expected bid, as the TLT ETF cleared the key $140 breakout level last week and have been on a tear ever since. Precious metals are also moving well, albeit as their miners lag a bit. However, I am willing to add more mining exposure if they wake up later today.
Overall, though, counting this equity bull out has been a tough proposition for a good while now. Bears are understandably galvanized and vocal today, given their trials and tribulations in the low volatility melt-up for months on end. But I suspect it will take more than a few spirited days of selling to kill this bull, let alone set the stage for a deep correction. As of now, this figures to be a standard, seasonal pullback in the context of a bull market despite how scary the headlines may be to accompany the selloff.
Regarding new coronavirus plays, I am looking to see if the likes if VBIV (below on its daily chart), a small cap, low-priced but liquid vaccine play can catch rotation as some of the more prominent, crowded trades become very stretched.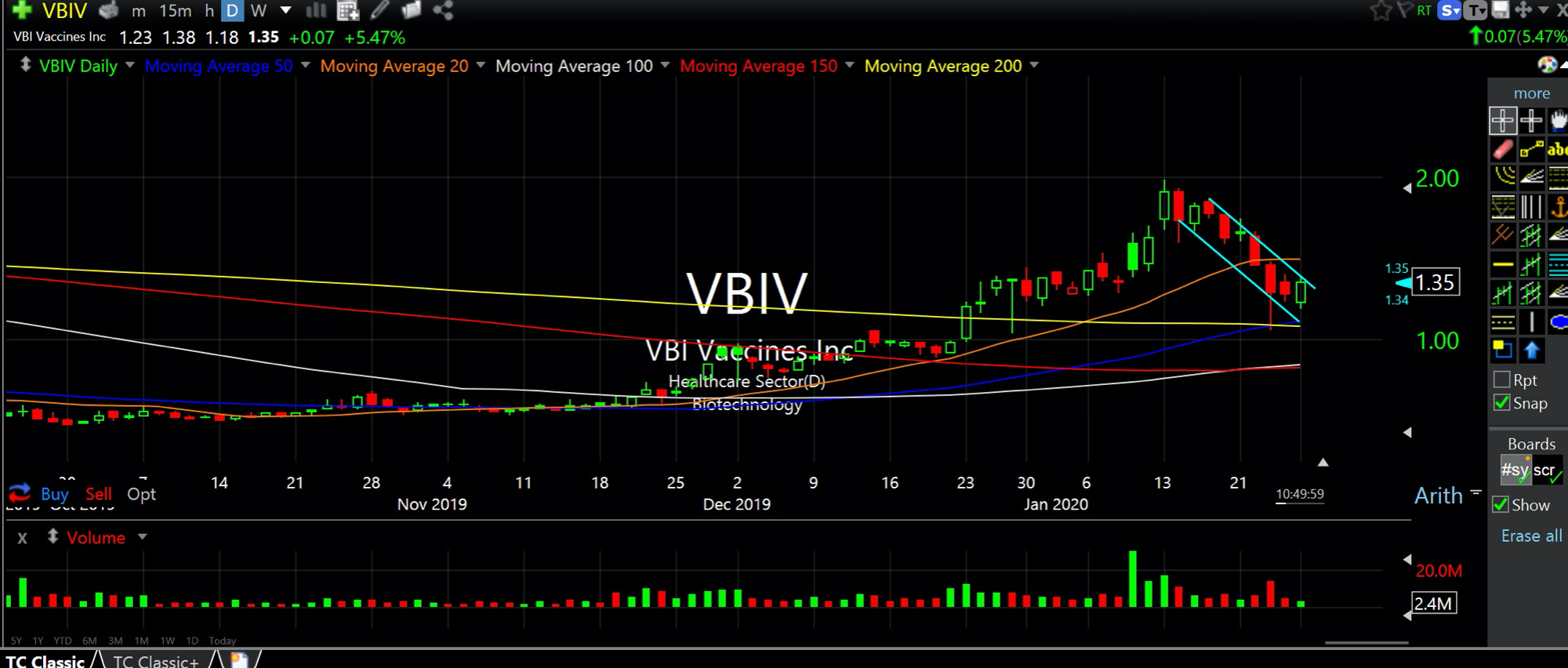 Saturday Night at Market Che... Stock Market Recap 01/27/20 ...