07May3:29 pmEST
Pop Quiz Hotshot: There's an Economic Bomb on a Bus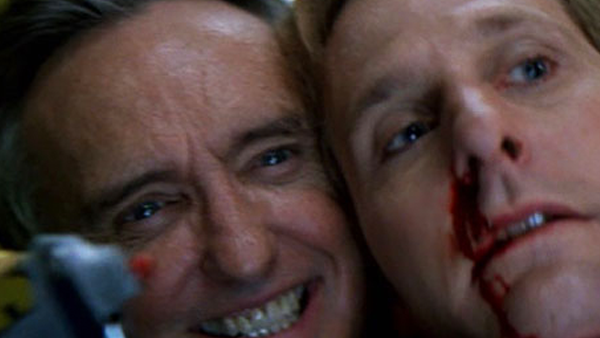 Pop quiz, hotshot: There's an economic bomb on a bus in the form of a multi-month lockdown amid a pandemic. Roughly 33 million people are not out of work, at least, and that number is expected to only grow from here. How do we prevent the economic bomb from fully exploding? Well, some would argue we cannot do much at this point as it is too late. Others will argue that our strategy going forward will be crucial, at all levels of government plus The Fed, plus the public perception of how dangerous the virus still may be.
To be precise, though, what is the one buzz word from many governors with states basically still under full lockdown like New York and New Jersey? Testing. If we have widespread testing readily available to as many people as possible in the coming weeks and months then that would be at least a decent start before we even consider that a therapeutic is in play, let alone a vaccine which is probably 9-12 months away (or never).
We have profiled CoronoaVirus testing names like CODX here and with Members, and that chart continues to act well.
But other plays are viable, too, such as the Dutch/German diagnostics firm, Qiagen (QGEN).
Here is a takeaway from their latest earnings report, courtesy of Yahoo Finance:
On a positive note, QIAGEN has been ramping up its fight against the coronavirus pandemic since late February by launching and shipping its newly-developed QIAstat-Dx Respiratory Panel 2019-nCoV test kit. The company even received CE mark for its QIAstat-Dx Respiratory SARS-CoV-2 Panel test for detecting the SARS-CoV-2. Notably, the test kit will be sold as an in-vitro diagnostic in Europe.
As you can see on the QGEN daily chart, below, the stock is clearing multi-month resistance as we speak.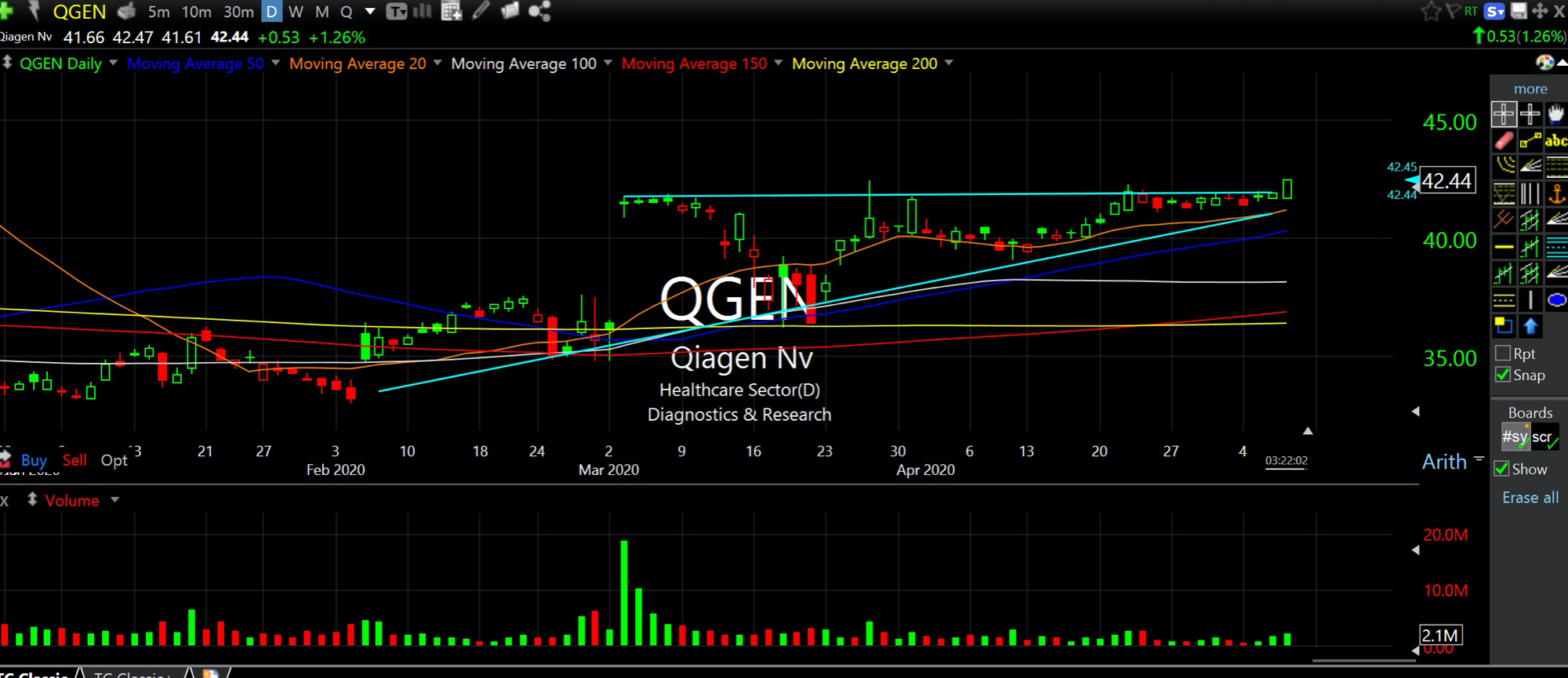 Slow & Steady Keeps You in t... Stock Market Recap 05/07/20 ...