09May6:18 pmEST
Saturday Night at Market Chess Cinemas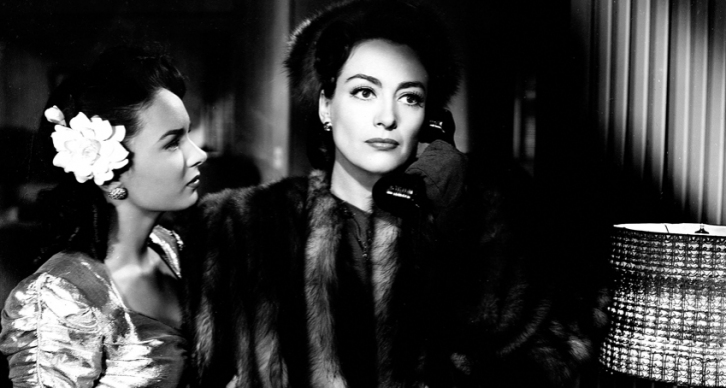 Happy Mother's Day weekend. In light of the special day tomorrow, here is a relevant and worthwhile film.
As you might imagine, I am leaning towards the classic cinema of Hollywood yesteryear, with a heavy dose of film noir to keep things interesting.
Mildred Pierce (1945) fits the bill, with Joan Crawford winning the Oscar for Best Actress.
via YouTube:
What Veda wants, her mother Mildred Pierce provides. Even if Mildred must end her middle-class marriage, climb atop the male-dominated business world and marry a wealthy man she doesn't love. "I'll do anything," Mildred says in explaining her love for her daughter. But does anything include murder? Just when you think you got this nominee for five Oscars, including "Best Picture," figured out, along comes a shocking twist ending! Directed by Michael Curtiz (Casablanca), and featuring Joan Crawford in an Oscar-winning performance, as well as TWO "Best Supporting Actress" nominations (for both Eve Arden and Ann Blyth), it's no wonder Mildred Pierce remains a classic.