22May11:26 amEST
Social Consciousness and the Gaming Industry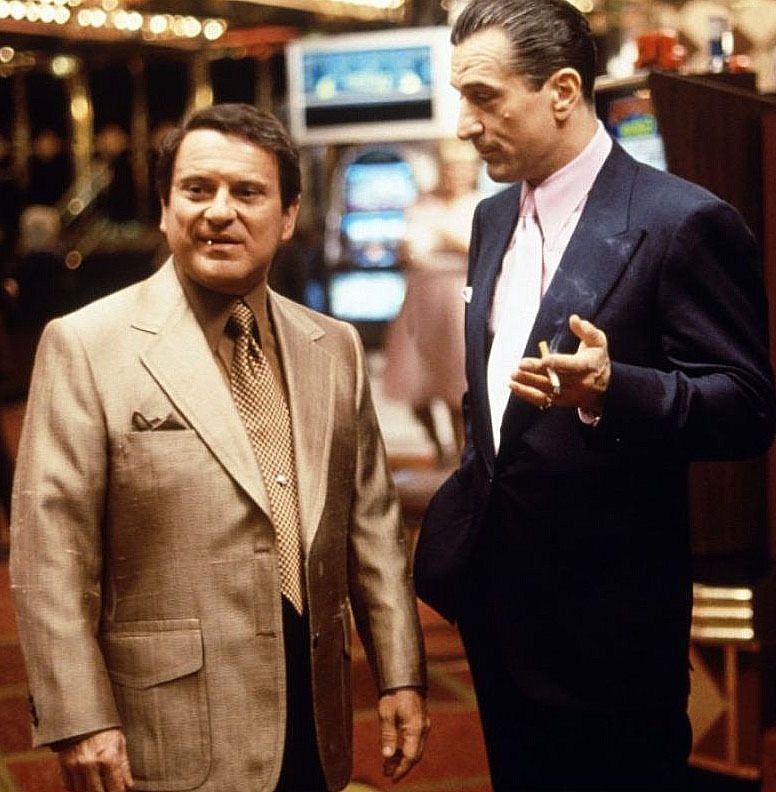 Recent success by shares of DraftKings (DKNG) after they finally went public underscores the changing landscape of the gaming industry, as the online sports wagering and gaming sector is looking at tremendous growth prospects in the coming decade.
Going back over a century now, we know that the city of Las Vegas itself has evolved as the epicenter of the gaming industry, going from a stopover on the Old Spanish Trail to mob-run casinos who knew their customers' favorite drinks and games of choice, to the modern era of increasingly impersonal, gigantic shiny properties encouraging widespread nihilism more than anything else as opposed to some golden era of chic hedonism with tuxedo-clad gamblers.
Back on March 14th, I wrote this piece looking for the Las Vegas Strip to shut-down entirely, even though the casinos were clearly holding out and desperately trying to avoid the inevitable revenue shock from closing down operations virtually as a whole. A few days later, that all came to fruition quickly as the pandemic spread gripped the world.
Since then, after an epic crash and then two-month relief rally in stocks for the major casinos, the issue is where the major brick-and-mortar names, LVS MGM WYNN, head from here. Admittedly, the scope and duration of the rallies in these names (and many others) took me by surprise, as I expected a few weeks of relief but not necessarily several months.
With MGM crashing all the way back down nearly to its 2009 bear market lows, seen on its monthly chart, below, there is indeed a viable argument that Armageddon has already been priced into some of these names--LVS and WYNN did not quite make it back down their respective 2009 lows but certainly printed multi-year lows back in March.
Going forward, as these casinos begin to re-open there will be a clear headwind for the major casinos beyond the regionalization of various states around the country already having legalized sports betting as well as local casinos of their own to get a piece of the revenue pie.
Specifically, the major casinos must contend with the lingering effects of the pandemic remaining part of the social consciousness. If you have ever been inside of a casino, then you know plenty of high-risk groups for a novel virus tend to go to the casino for enjoyment. After all, if you are an elderly person or a person with serious illnesses in one way or another, a casino is still a place where you can find stimulation and sensory overload without exerting virtually any physical effort. So, there is that risk factor for many casinos' regular patrons. In addition, reopening the famous Vegas nightclubs may take much longer than expected to happen, as the legal liability from an entire club, even if filled with mostly younger, healthy people, may be too much to bear initially. So, that revenue stream is on hold for a while, and the focus will be even more on gaming.
Beyond that, and perhaps of most significance, consider that many casinos will be actively encouraging risk-averse behavior from its gambling patrons for the foreseeable future regarding their health--There is much talk about digital thermal testing for anyone wishing to enter a casino property, encouraging or requiring masks for patrons on the casino floor, and having the casino staff constantly sanitize play chairs, chips, tables, etc..
But remember, these are all risk-averse behaviors, even on a subconscious level.
Recall those many tricks of the trade which casinos famously use to get its patrons to take big risks and gamble more--No clocks, no windows on the casino floor. Free alcohol to get you drunk and making reckless decisions with your money, indoor dry air to get you dehydrated, fast dealers when you are losing to increase your momentum to the downside as you lose more and more, color schemes designed to lull you into a comatose state of gambling, etc..
Thus, these new "precautions" against the virus are completely at odds with the inherent nature of casinos and will almost assuredly be reflected with more risk-averse patrons for the foreseeable future.
Sure, there will always be reckless gamblers in casinos. But the many gamblers who were excited to take big risks even if they knew they were underdogs to the house will suddenly become a touch more risk averse if they look around and see newly-stationed hand-washing sinks with soap and masks everywhere on the casino floor.
In other words, after a two-month relief rally, the major casino stocks are decidedly unattractive on the long side looking out the next six-to-eighteen months. Even if the actual pandemic abates, the larger headwind for major casinos is pandemic remaining on the social consciousness until 2022, which seems much more likely than not.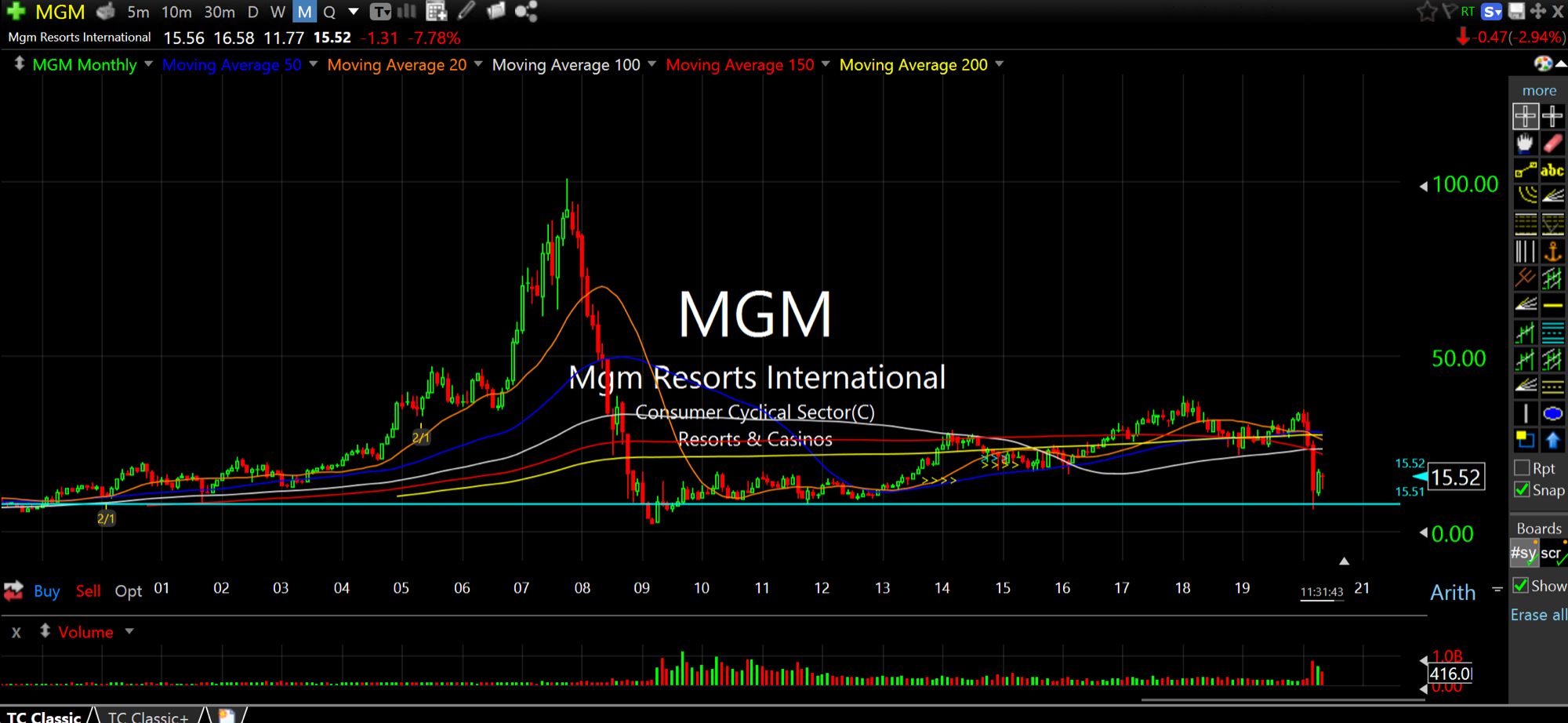 Stock Market Recap 05/21/20 ... Memorial Day Weekend at Mark...