18Dec12:26 pmEST
Yakety Yak, Don't Talk SPAC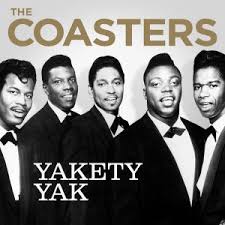 One way to think about the various cycles we have seen in recent years across a variety of markets, be it crypto, software growth, chips, bios, and now the bonanza in "SPAC" plays can be traced back to, of course, The Fed.
With an extended period of easy monetary policy and the psychology adopted by markets that The Fed will be akin to a parent all-too-willing to spoil a crying child to pacify them, the amount in liquidity in the system has searched for new, fun, and exciting homes in such a way that resembles the myriad of gold rush towns in the mid-late 19th century in the great American West, perpetuating a fast-paced boom/bust cycle.
To be clear, more than a few of the software, biotech, semis, and healthcare hot stocks have excellent growth, leaderships which executes, and in some cases impressive actual earnings.
But the larger point here would be fast-paced boom/bust cycle which mirrors the gold mining towns from yesteryear.
And that is current seen in the SPACs, popping up left and right to reflect the IPO windfall in 2020.
One of our Members flagged SSPK, a relatively overlooked SPAC in the pot sector. Silver Spike Acquisition recently announced it was going to bring cannabis technology platform company WM Holding Company (WMH) public through a merger that will allow it to trade on the Nasdaq stock exchange. WMH operates Weedmaps, an online listings marketplace for cannabis consumers.
On the SSPK daily chart, below, since that announcement the stock has pulled back calmly, and if it can hold over $12 into next week it is worth a look long as the SPAC party may have another song on the dance floor or two.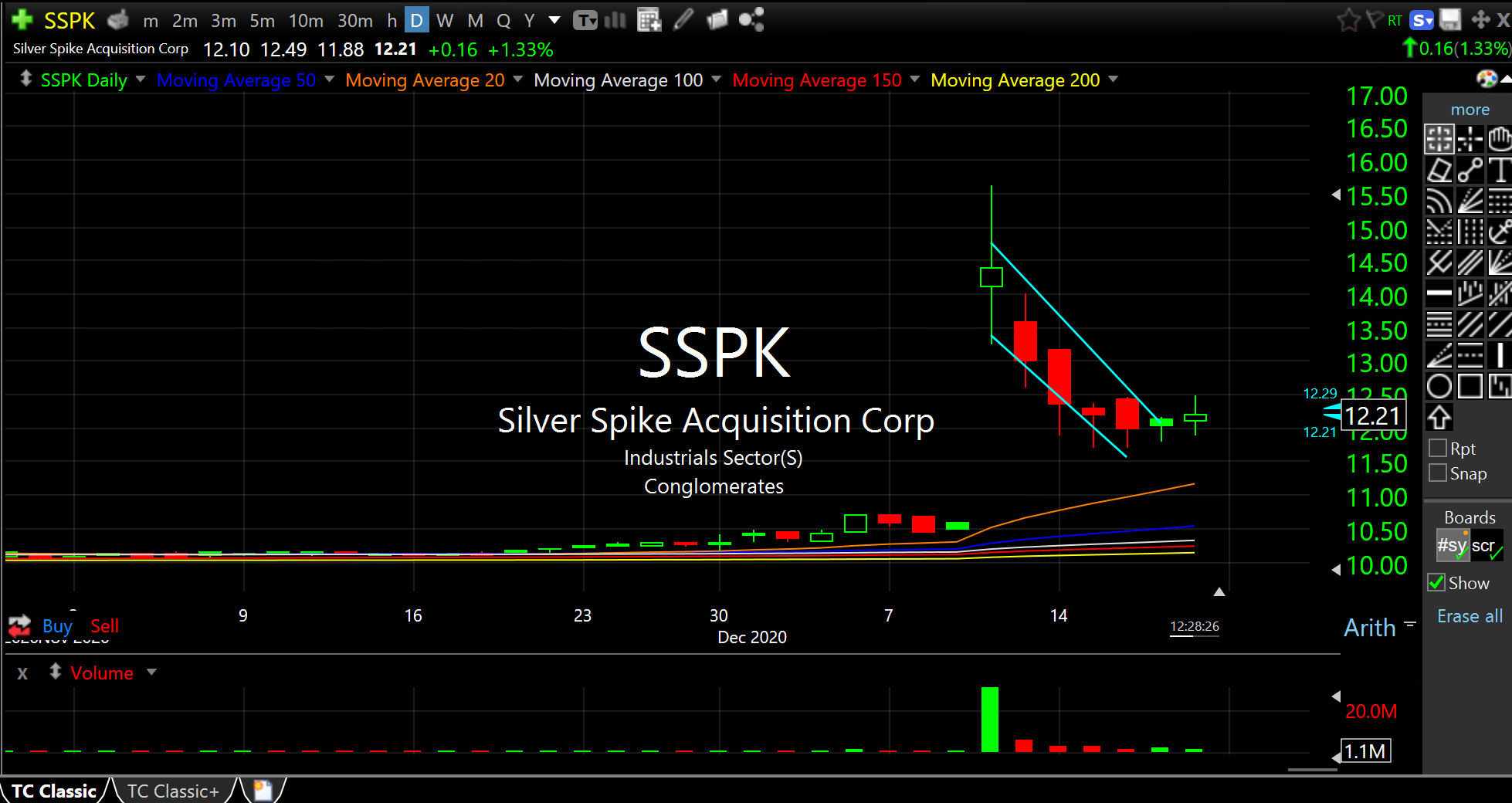 From Con Air to Corsair in O... Weekend Overview and Analysi...