23Apr10:06 amEST
No, You Weren't Just Dreaming About This Bear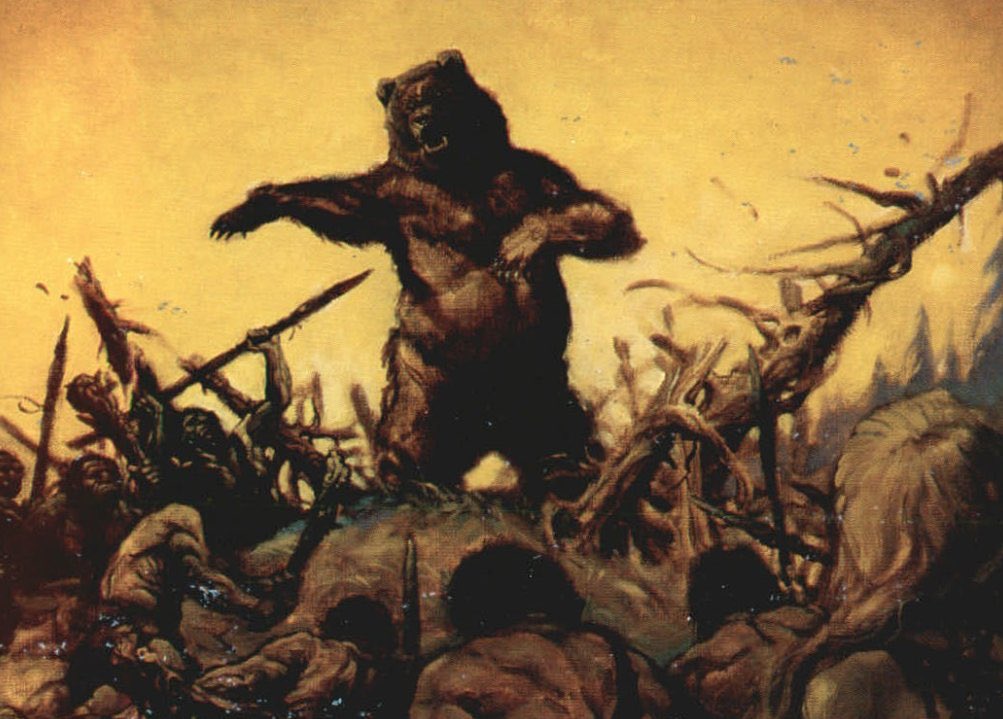 With all of the focus on crypto as well as various tech high-flying names this year, it is quite easy to lose track of the continued growth and cutting edge developments in the non-COVID vaccine biotechnology sector. That may sound silly given the pandemic, but apart from the fact that Cathie Wood's ARKK owns a plethora of bios you would be surprised at how many names continue to be overlooked in the sector. I still lean towards more M&A in the group materializing, as the bulky, larger healthcare players look to reinvigorate their pipeline or at least take a few risks.
However, from a trading standpoint we are first and foremost focused on whether biotech can truly emerge from a bear market--Yes, that is correct, the XBI ETF corrected more than 20% from early-February into this spring, as seen below on the daily timeframe. While not of the 2008 epic variety, this bear is still a bear. And with individual holdings like DNLI FATE NTLA off and running this morning, if XBI can keep holding above $130 we are likely in the midst of a relief rally which could head into the $140s, if not higher.
Our ARKK tell has been the $120 level on that ETF. Despite the capital gains news yesterday, ARKK is above that level as we speak.
Thus, biotech is one of a few sectors making steady improvements to little fanfare, especially with the price swings in crypto serving as a detraction alongside the tax news.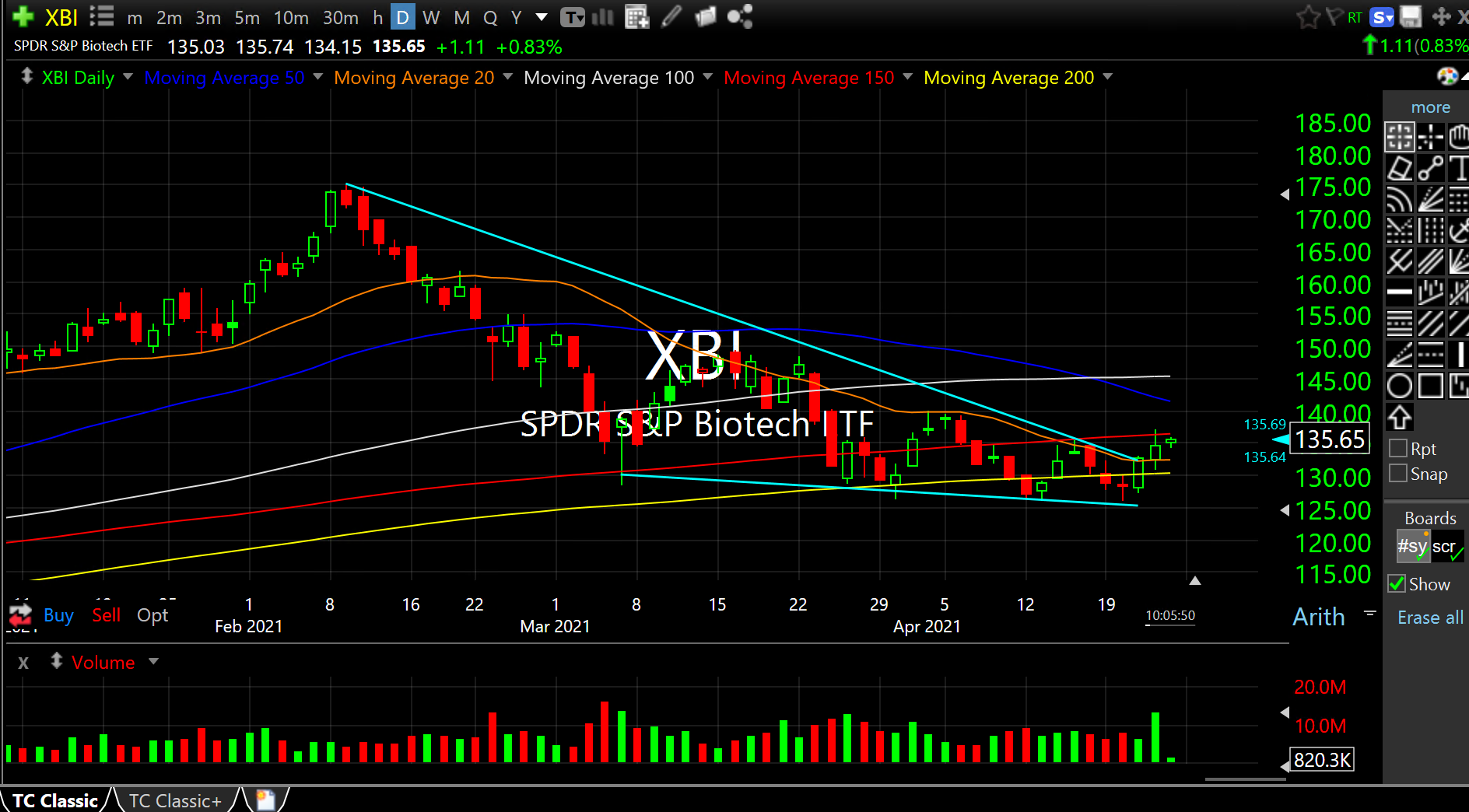 Stock Market Recap 04/22/21 ... Special Edition: Full-Length...