10Aug10:47 amEST
You Only Need to Fear the Ladies in Red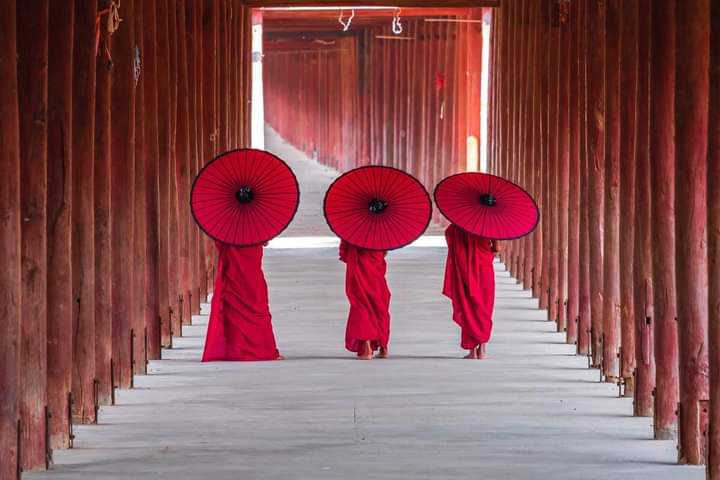 As much as I would like to link to the Chris de Burgh song relating to the title of this blog post, I am afraid it would be lost on at least one generation of readers who would rather check out the latest song and music video by Cardi B. (featuring Lizzo, of course), as though that is something not readily seen on Route 22 gentlemen's clubs in New Jersey several decades ago.
Indeed, as inch toward's The Fed's annual summer camp retreat out in Wyoming for Jackson Hole, where Central Bankers dress up as actors who were not even offered parts as extras on "Longmire," equities are finally showing mild distress in the growth arena that we could, actually, see a Taper sooner than later. As I write this, QQQ is reversing down noticeably off opening green, down 0.5%.
While far from any time of swoon or confirmed reversal, I have already taken measures in my long-term portfolio with VIP Members to focus solely on value stocks into the back end of 2021.
In fact, I sold my beloved TWTR long-term investment yesterday, a name I had held long since mid-May 2017 when the stock was trading in the teens. I also let go of a TNDM long since 2019 for a respectively long-term win. While I may be early (it certainly would not be the first time, nor the last), I am growing increasingly skeptical of richly-valued stocks even as many of them have enjoyed some type of reprieve this summer. Seasoned market players will recall that after Labor Day, markets have a knack of changing tone and tenor rather substantially as the Hamptons and Cape Cod crew come back their desks and reevaluate conditions ruthlessly.
As for QQQ, I suspect bulls will only need to become short-term worried if we see a string of red candlesticks like the one we are printing so far today, which would break the highlighted daily chart rising wedge lower. Three ladies in red, or three red candles, would be something to note. But, again, one step at a time.
Heck, even the meme stocks (AMC GME) are fading, though GOGO is hanging tough.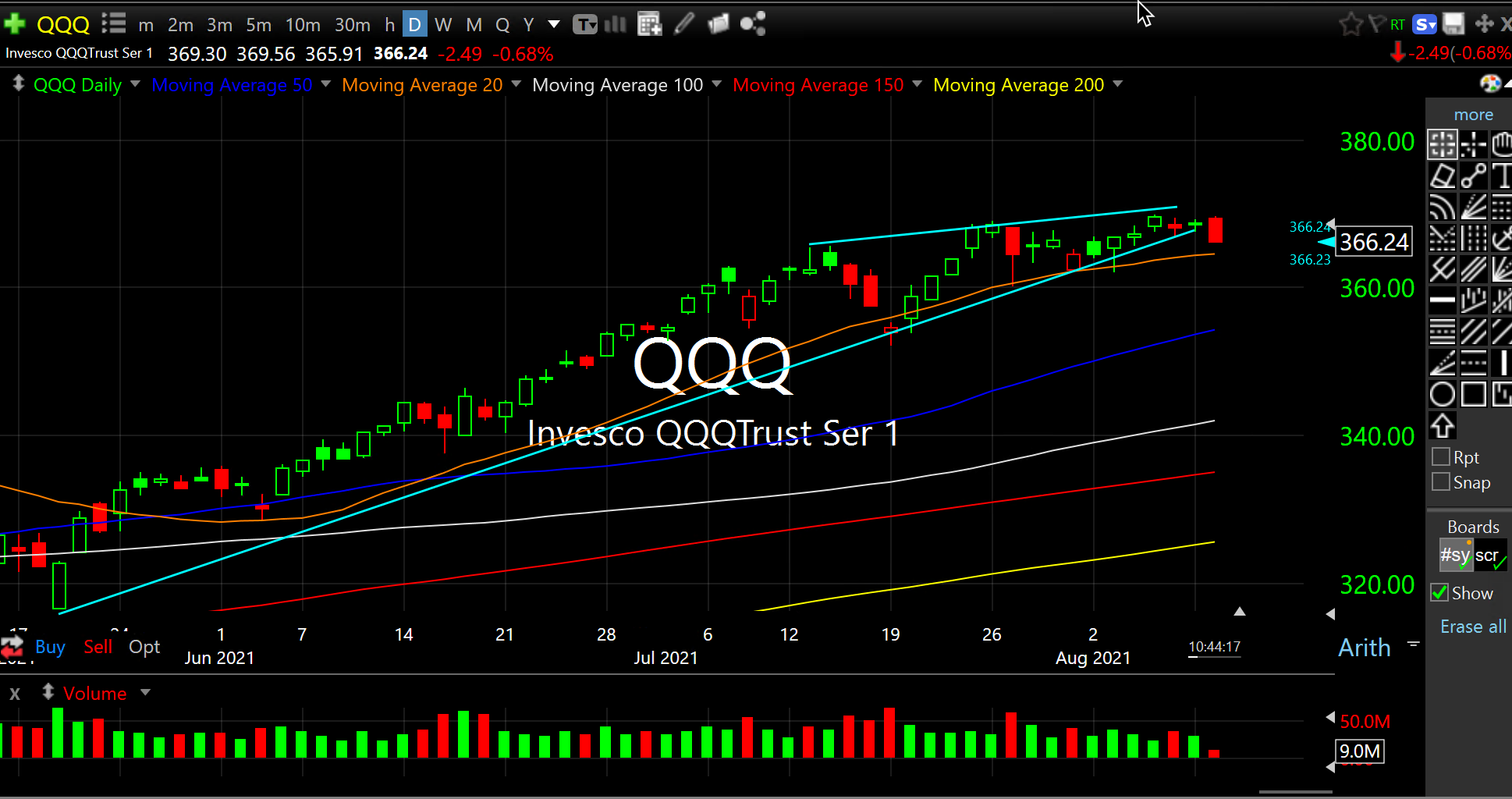 A Play Off the DraftKings fo... Stock Market Recap 08/10/21 ...