08Sep10:59 amEST
Finding Vulnerabilities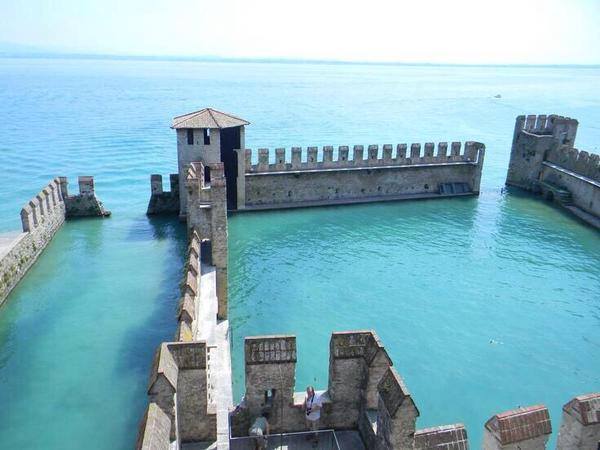 In a seemingly invulnerable, one-sided market, the only chance bears have, is in finding a slight opening and exploiting it with full-blown aggression.
As it stands now, we know how early it truly is both in today's session and overall with where we are in the bull run to make any presumptions about a market top, let alone a standard correction even underway.
But we do know that bears actually scored some points this morning with their downside pressure on the IWM, ETF for the small cap-led Russell 2000 Index. On the updated IWM daily chart, below, you can see the $225 prior support level, roughly the midpoint of a range which spans virtually all of 2021, heretofore, lost with vigor. If that holds the rest of today and indeed this week, especially with the likes of ARKK finding stiff resistance above $125 yesterday and today (down to a $120 handle as I write this), then bears have got to go for the jugular and parlay their IWM victory into a victory over the QQQ monsters, still hanging tough.
To be sure, without AAPL FB GOOGL MSFT TSLA and the rest of the gang at least dipping a bit, there really is no broad market correction of which to speak, only constant and grinding rotation like we saw during the summer.
Elsewhere, some defensives like KHC look appealing to me. Also note KMB' strength as a virus play in front of Biden's address to the nation tomorrow about the delta variant.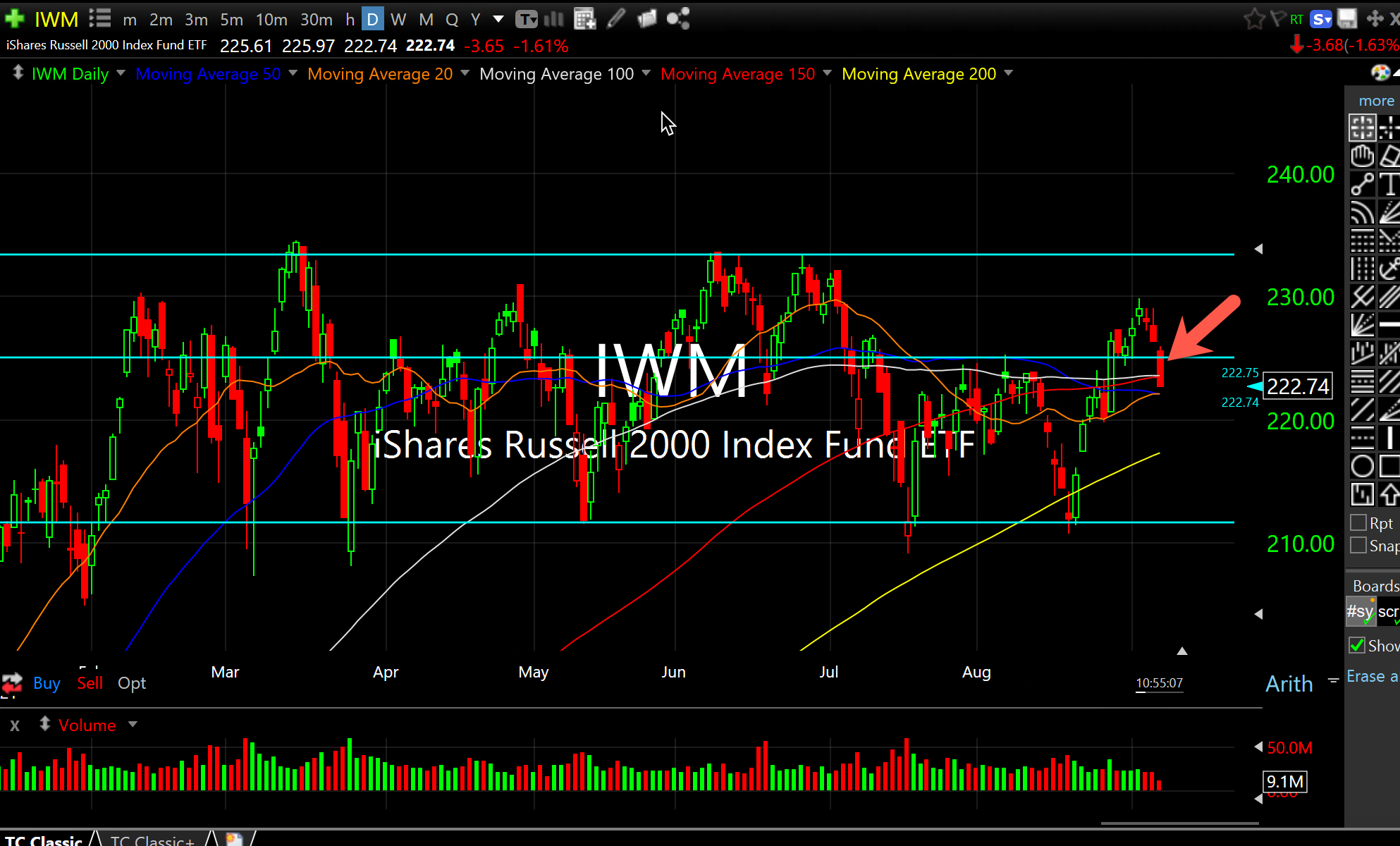 Someone Needs to Set Up a Sp... A Simple Test Before a Night...