28Sep10:18 amEST
J-POW Will Soon Go Through the Laurence Fishburne Phase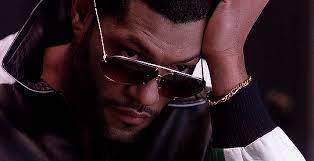 Much like the actor "Larry" Fishburne came to be known, instead, as Laurence Fishburne a little over twenty years ago, it may very well be time for Fed Chair "J-POW" to only be referred to as Fed Chair Jay (or Jerome) Powell, going forward.
Indeed, the cutesy J-POW nickname adorned on him by various Reddit/younger/newcomer traders especially since the March 2020 lows now faces a unique headwind: Rising rates on the 10-Year Note which has potential to spiral on higher going forward, ultimately forcing The Fed to raise interest rates well before they wanted to. As dovish as he has been since he first blinked in late-2018, and as dovish as he may want to be in order to keep his job/power/status, he also is slowly getting backed into a corner as rising prices and energy/supply chain bottlenecks rear their ugly heads and show no signs of abating.
With energy price surging again this morning alongside the TLT ETF (bond prices, inverse to rates), tech and growth stocks are leading the selloff once again.
ARKK, Cathie Wood's flagship ETF, is losing the $113 support level this morning, seen below on the updated daily chart. With a basket of some of the highest beta, highest speculative growth names in the market, higher rates could easily lead to a sharp unwind here. And ARKK could be back in double-digits sooner than later if bulls do not make a strong stand at $113 this week.
Ultimately, seeing the massive market cap leaders like AMZN FB MSFT lead lower here is consistent with a corrective market, at least with respect to growth/tech names. However, due to the one-way nature of their ascent alongside various "gamma squeezes," one ought not dismiss the risk of an aggressive washout as the snowball rolls down the other side of the mountain.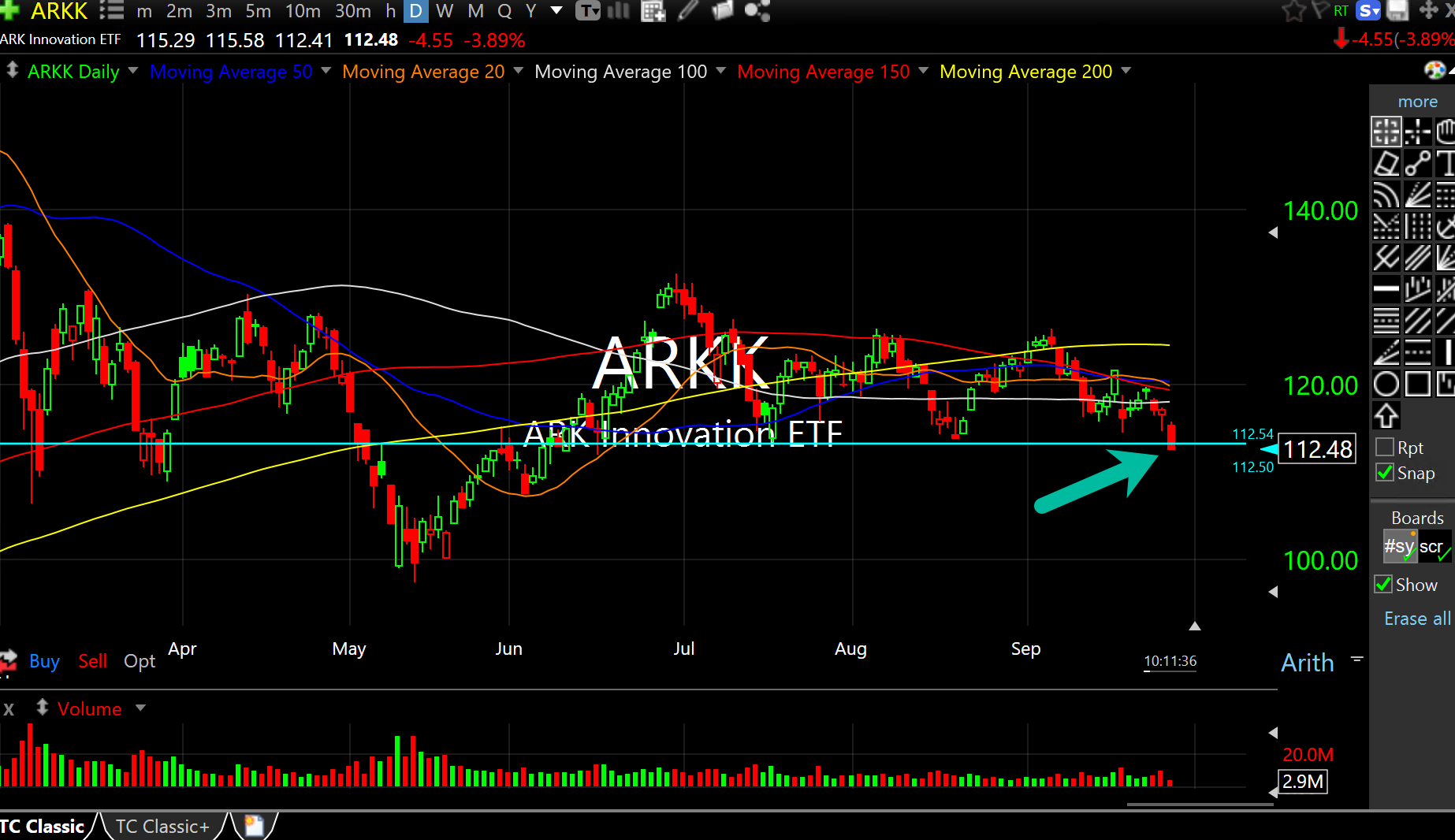 Winter is Coming, And So Are... Stock Market Recap 09/28/21 ...