04Nov10:42 amEST
The Most Heinous Sounding Pair Trade in the World Right Now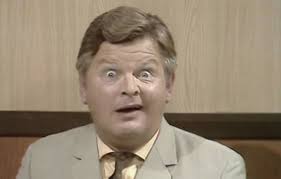 it is almost criminal to consider shorting the Nasdaq at this point, what with its one-way melt-up and daily buy program frenzy which seems to run into any initial opening bell weakness we see. And with that, QQQ (second daily chart, below) is up by more than 1% again as I write this, with NVDA surging this time and TSLA featuring a modest gap higher. Chips and software are playing along, the former thanks in large part to QCOM up 11% but, in general, the belief that stocks really do only go higher and that even if we are staring at runaway inflation, growth stocks make for a great hedge.
While I very much doubt the latter on a long-term timeframe, I have yet to initiate any tech shorts as I am waiting for, perhaps, one more thrust to align with a potential reversal.
On the other end of the tape, gold miners (first daily chart, below) held the $31 support level yesterday and are showing life today. My bet is that gold, silver, and their miners have put in a good higher low which is sentiment, especially given that overall sentiment in the sector is apathetic, which also aligns with a good low.
The most absurd pair trade right now may very well be long GDX, short QQQ. Over the next few months it is absolutely seen as a contrarian play, on both counts. But it may just be the right one to make in light of how out of line both markets have become.