16Nov11:30 amEST
The Old Man Potter Trade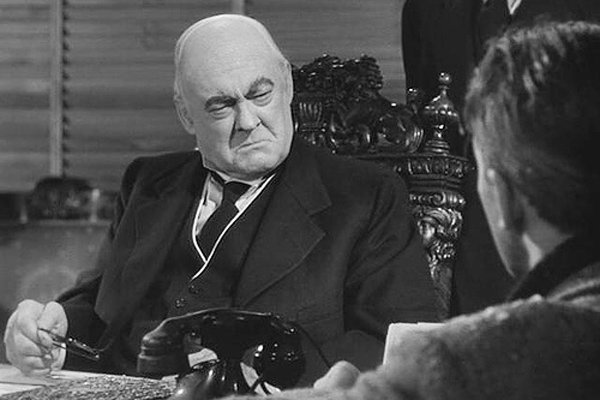 Rates may be pausing a bit today, but after the recent rise and then fall in TLT (ETF of prices for Treasuries, inverse to rates) I am looking for rates to move higher into year end and reflect the inflationary pressures despite all of The Fed's interventions into fixed income.
As such, regional banks should be kept on watch on the long side, as they typically do quite well in a rising rate environment (at least initially). ZION, below on its updated daily chart, is a pretty good example of a solid, bullish long setup in the context of an overarching uptrend. Much like insurers, regionals are not a sexy sector, but they may very well be in the macro sweet spot in the coming months.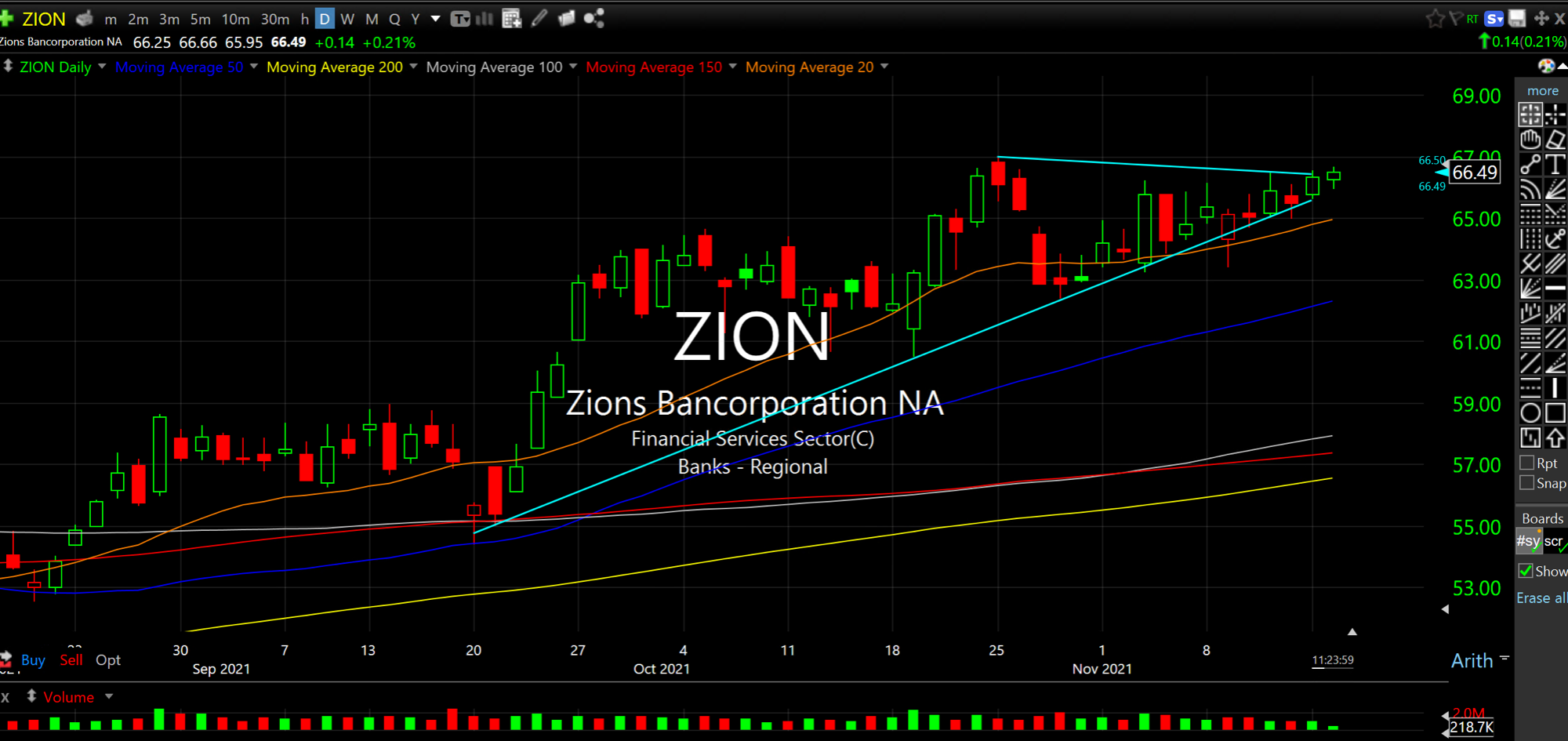 Stock Market Recap 11/15/21 ... Stock Market Recap 11/16/21 ...