02Dec10:49 amEST
Here's Looking At You, Nasdaq Bears
For the time being I remain unperturbed by random, early morning 500-point rallies in the Dow, given how poorly the Nasdaq continues to act, especially. And now we have mighty AAPL warning about iPhone demand, selling off 3% or so as I write this. Even as we head towards the holidays, it is worth repeating that the "Santa Rally" does not officially commence (assuming it actually comes) until the final five trading days of this calendar year. As you know, that is still quite a ways off into the future in market time.
And with the Nasdaq red and lagging again this morning, I maintain my view that growth stocks have put in a major top.
In addition to AAPL, another widely-owned/loved/too-steep/too-rich leader, Microsoft, looks ripe to just begin a new leg down rather than being at a buy-the-blood moment, seen below on the MSFT daily chart. I remain short MSFT with Members have been trading around other bearish bets, such as short ARKK and long SQQQ.
Overall, as one of our Members astutely noted earlier, bulls probably want afternoon strength rather than these morning pops.
After all, as they say, amateurs open the market. And professionals close it. If the last few sessions are any indications, the action is still bearish.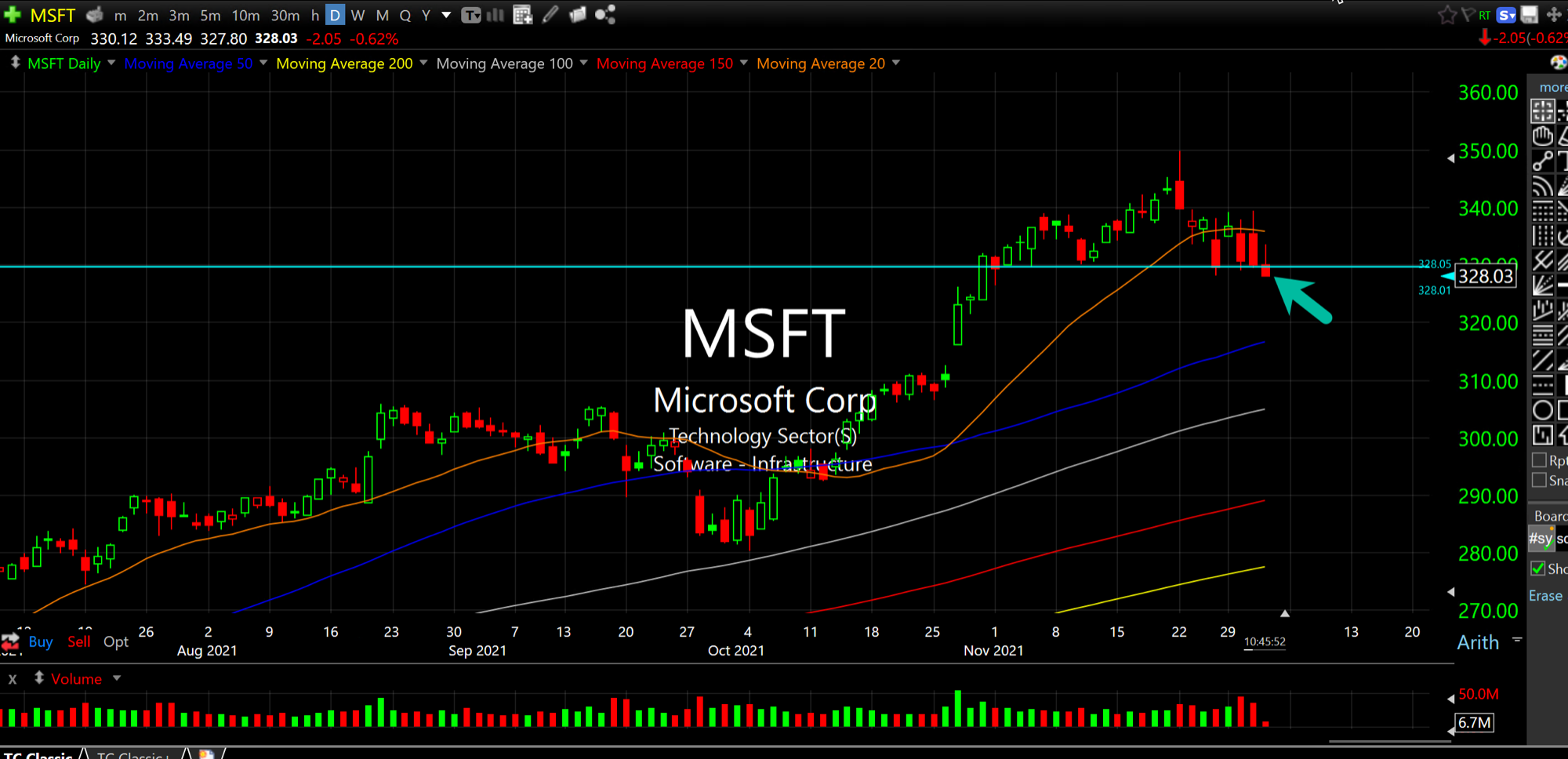 Fine, I'll Say It: Growth St... The Next One's Coming Faster...