14Dec10:47 amEST
People Don't Start Playing Ball At Your Age, They Retire!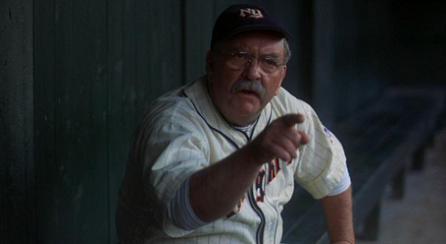 On the back of a sizzling PPI inflation reading this morning, the transitory gang should be all but fully immersed in the economic witness protection program at this point.
And, yet, watching CNBC and the financial news networks this morning, the narrative has not totally acquiesced. Instead, the new expectation is for inflation to naturally recede "sometime in Q2, 2022," as though the inflation genie will neatly fit back into his bottle like nothing every happened.
In reality, I continue to plant my flag in the ground both when it comes to sustained inflation deep into next year, coupled with higher rates and growth stocks unwinding unpleasantly. One of the perceived risks to my posture may very well be a surge in Omicron cases which sparks a bonafide lockdown in America and a deflationary collapse. However, the supply chain issues will likely only become more of a strain in that case, and it may not be the silver bullet for inflation anyway. Beyond that, are we sure Democrats will really enforce nationwide lockdowns in a midterm election year?
Without getting too caught up in politics, the reality is that The Fed has already declared transitory to be dead, and price stability the new primary focus going forward.
Hence, I expect Powell to continue down the hawkish path at the FOMC tomorrow, as many growth stock bulls have likely been looking in the rear view mirror when it comes to expectations that Powell will do whatever he can to levitate the stock market at these levels. Note that with the historical melt-up, he has indeed given himself wiggle room in case we do see a deep correction--After all, with the S&P 500 having hit recent highs above 4,700, Powell has more cover for a 20% correction than he would if he had turned hawkish (even though he should have) earlier in the year at much lower levels.
With this in mind, I remain short MSFT inside Market Chess Subscription Services. I was up on the position in recent weeks, then went down on it a bit. But am slightly up on it now as I expect this $330 breach to be a meaningful one. MSFT, alongside many mega cap tech growth winners, seem to be interconnected to both the "TINA" and "ZIRP" trades created by The Fed, both of which I am betting on unwinding into 2022.
Microsoft bulls don't start playing ball at these levels--They retire!