14Feb10:35 amEST
Dog Days of Winter, But Not for Markets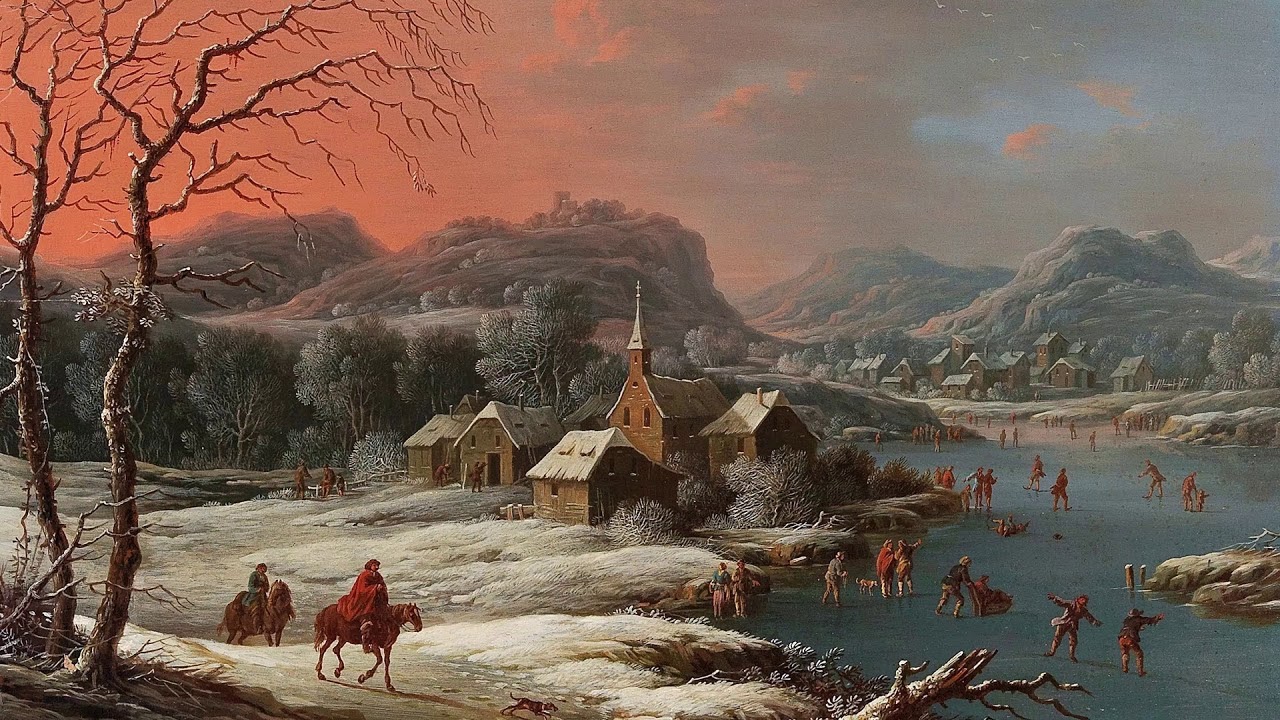 With the Super Bowl behind us, we are roughly in the dead of winter where spring is too far off in the distance but the early-winter holiday season seems like a distant memory, too. In my younger days, I may have counted down the days to spring. But now, as corny as may sound, I see the value in taking each day at a time for what it is.
As for markets, they may be anything but dead as we process the Russia situation and the confusing headlines, The Fed with its inflation issue and their own inevitably confusing headlines (given how much jawboning around the clock they do these days), not to mention another busy week of growth stocks reporting earnings and significant macro data to come.
We had several reversals in the futures overnight and even this morning off the open I see a ton of zigging and zagging to chew up and spit out traders looking for intraday trends.
Still, the larger picture is increasingly problematic, as junk bonds (below, daily chart) are uniquely stretched below a declining 200-day simple moving average (yellow line, distance highlighted by my light blue line). If JNK cannot muster a bounce imminently I suspect it leaves the door open to selling across risk assets intensifying rather quickly. I consider this is a serious circumstance, given that all major indices are below their own 200-day m.a.'s as well.
Vaccine plays like MRNA (albeit on news) and PFE are down sharply this morning as the market is all but saying the pandemic is over, at least from an economic standpoint. While some may say this will ease the supply chain issues, I still think any marginal re-opening amounts to pouring fuel on the inflation fires that are raging, which means, to repeat myself from prior blog posts and videos with Members, that The Fed is remarkably behind the curve at this point and will need to panic and aggressively raise rates sooner and faster than most expect this spring and summer.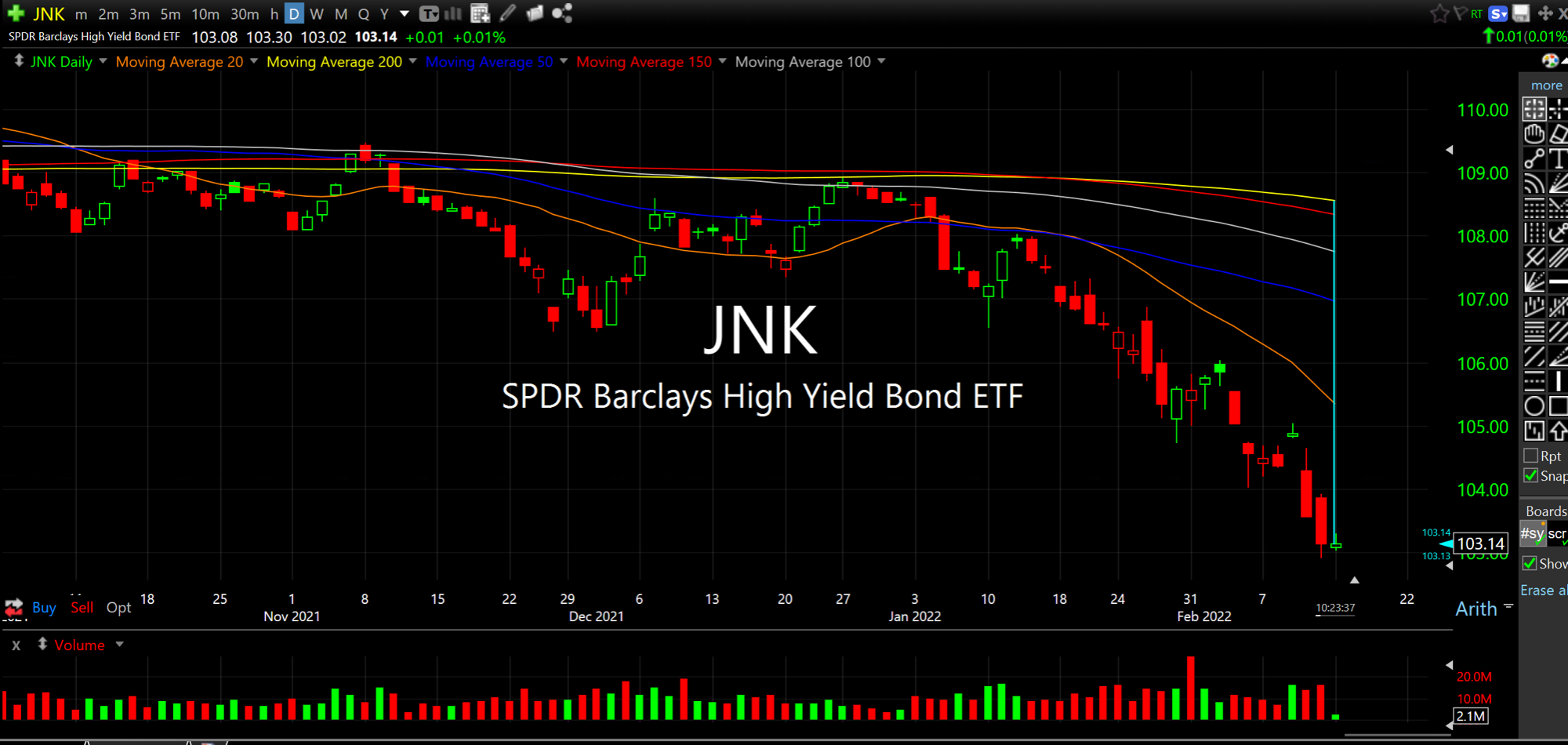 Weekend Overview and Analysi... Stock Market Recap 02/14/22 ...