31Mar10:47 amEST
Strategic Petrified Reserve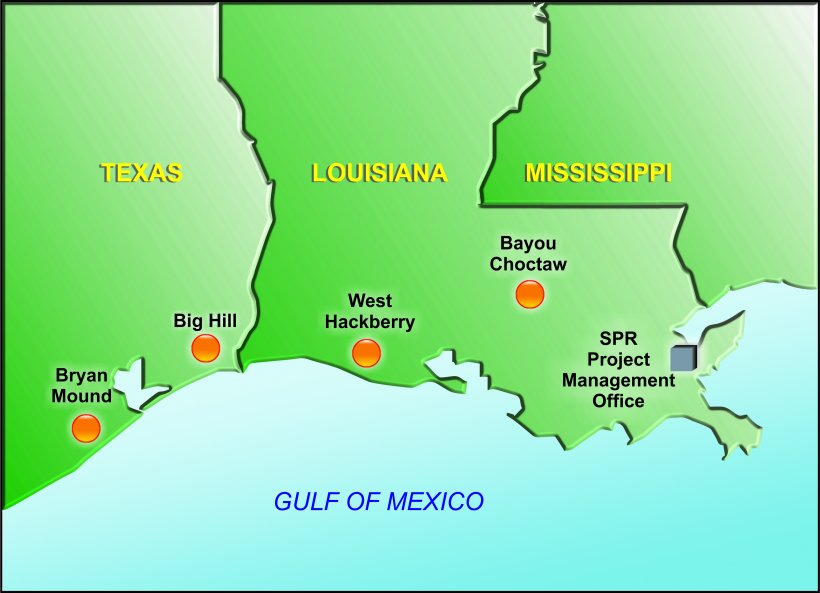 If commodity bears and deflationistas alike were correct in their diagnosis of the macroeconomic picture, then I would surmise the news flow of late would be wildly beneficial to their thesis in terms of reactions in equities.
Specifically, housing stocks continue to get whacked off mortgage rates hitting multi-year highs, while oil initially got jolted on news from the White House of the largest ever drawdown perhaps in the works from America's Strategic Petroleum Reserve (SPR).
And, yet, despite the ITB and XHB housing ETFs threatening to breach their late-February lows this morning, plenty of commodity stocks are green and actually leading the entire market in terms of morning performance as the Nasdaq slouches.
Uranium names and steels are among the best movers, with shippers a sneaky group of names, too. If the SPR news truly topped out commodities, I would think these names would be getting soundly shellacked, if only for an initial few days. Instead, buyers almost immediately stepped in to gobble them up.
True, it is still early in the session. And it is the last day of the month and first quarter of trading to boot in front of the jobs report tomorrow morning.
But the SPR news smacks more of a fearful move from politicians than it does a confident one for long-term solutions to the energy problems. Hence, I remain in the camp the pain trade in commodities is likely higher, including coals as seen on the ARCH daily chart, below, forming a tight consolidation in the context of an ongoing uptrend.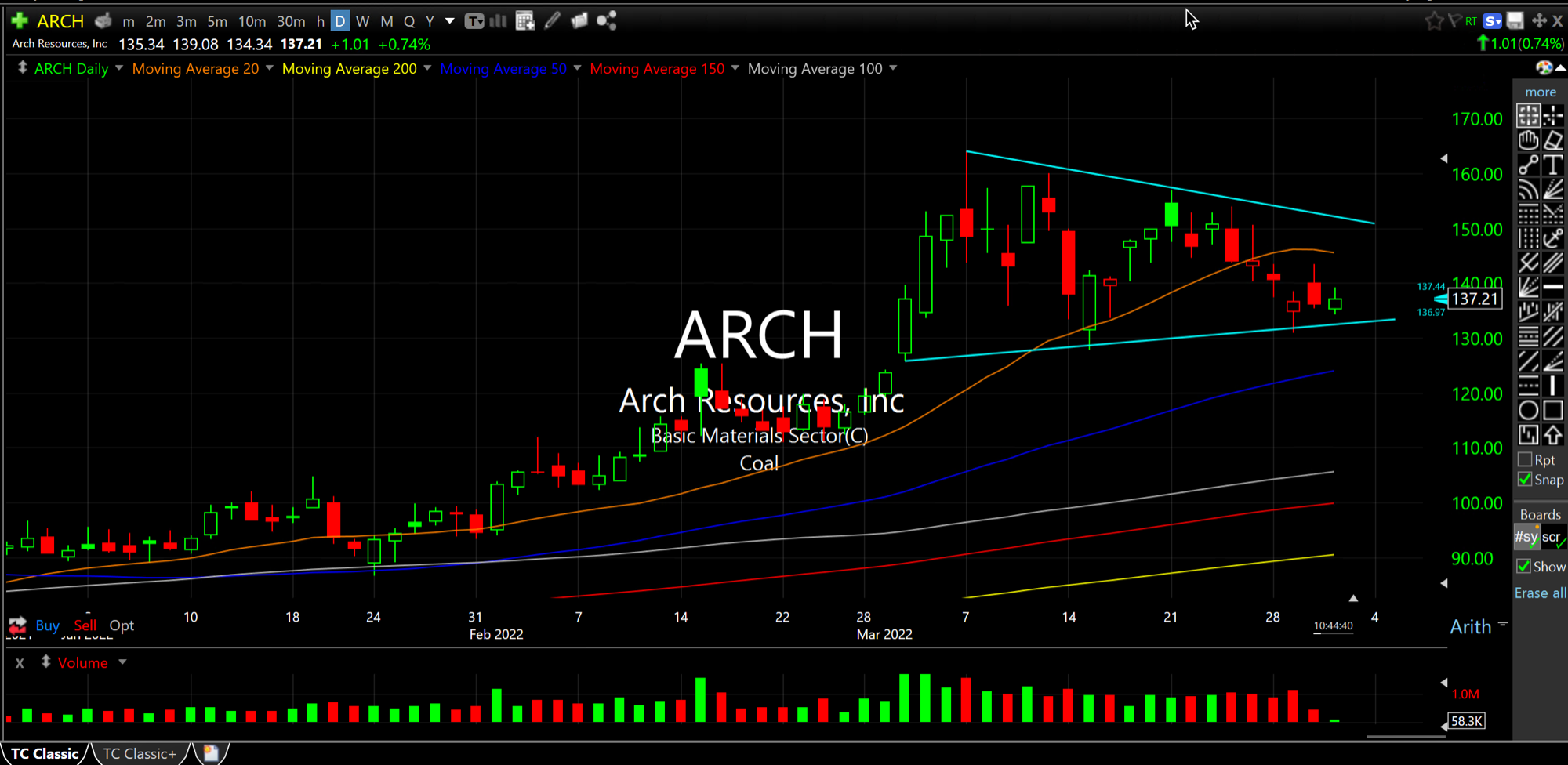 Stock Market Recap 03/30/22 ... Looking Out to April and the...